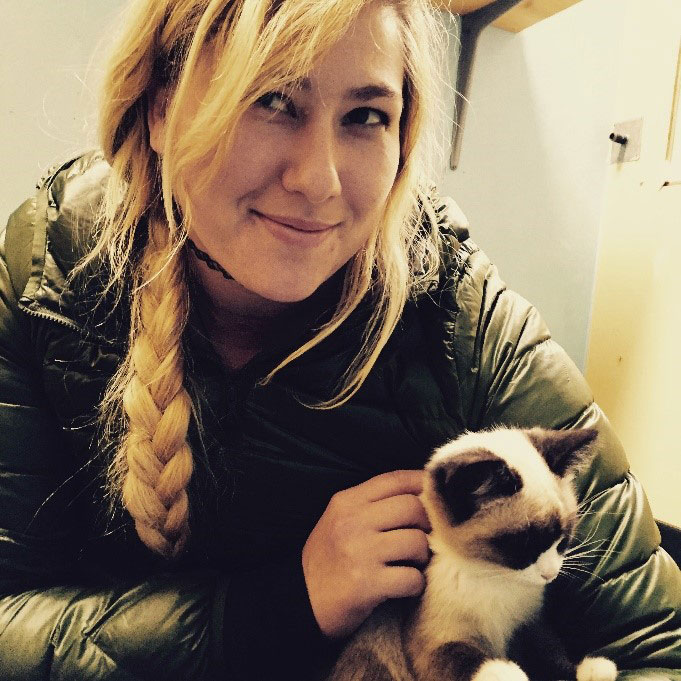 Shelter Manager
Bethany Anderson was born and raised in a small town just north of Seattle, WA. After graduating from Marysville-Pilchuck High School, she moved up and down the state attending several colleges along the way, until she finally landed at the Evergreen State College in Olympia, WA where she focused her studies in Zoology and Environmental Science.
Beth has always maintained her passion for animals through having pets of her own and enjoying over 10 years of animal related jobs including pet store retail, a vet clinic, doggie daycare, pet sitting, animal massage, zoo-keeping, wildlife rehabilitation, and eventually animal shelter work. Beth's enthusiasm for animal rescue didn't truly spark until 2012 when she adopted her first dog, Pepe, through a failed attempt at fostering. She has since started working her ultimate dream job at the Animal Protection Society beginning in December 2018 where she is eager to save lives, increase adoption rates and provide top care to animals in need.
Beth has had the joy of calling San Juan Island her home for the last 10 years where she lives with her partner, Winter, her 3 cats and her 3 dogs.