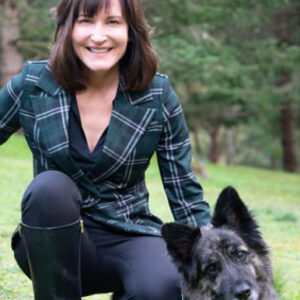 Lauri has a long history in managing the business operations of NASA science missions.  She received a BA in finance from California State University and an MBA from University of Redlands.  Lauri has worked for the NASA/Caltech Jet Propulsion Laboratory in Pasadena for over 30 years and continues to do so remotely.
Lauri moved full time to Friday Harbor in June 2017 and began looking for a way to give service to the community. When the opportunity arose to become a board member for APS-FH, she enthusiastically applied. She is passionate about animal welfare and feels that APS-FH does a wonderful job caring for the homeless dogs and cats on the island.
She hopes that her background in business management will allow her to be a significant contributor to the various board committees. When Lauri isn't working, she enjoys taking hikes with her husband Mike and dogs, Ozzy, Abby and Ziggy, cooking with her grandchildren, Eliza and Phillip and getting together with friends.