Our Programs
Seniors for Seniors
A nation wide program that matches senior citizens with senior pets and provides much needed support for a lifetime of happiness together. The program is for anyone over age 65 who adopts a pet age seven or older. In addition to a waived adoption fee, Seniors for Seniors will assist senior citizens in keeping their pets happy and healthy.
We offer a number of services including; providing transportation to and from veterinary visits, assisting with temporary pet care if the owner is ill or incapacitated, pet housing assistance, and financial assistance for emergency medical care.
TNR: Trap Neuter Return (TNR) Program
Promoting a humane alternative to euthanasia for managing and reducing feral cat and dog populations. TNR relies on sterilization of the cats or dogs so that they don't breed. Trap-Neuter-Return begins with the trapping of feral animals using humane cage traps. The captured ferals are taken (in the trap) to a vet clinic where they are sterilized by the castration of males and spaying of females.
Typical TNR programs also involve providing the animal vaccinations against certain diseases like rabies, feline panleukopenia, herpes, and calicivirus. Finally they are marked so that they can be easily identified as a sterilized feral, usually by cropping the pointed end of the ear so that it has a square appearance (known as ear tipping) or cutting a notch at the tip or on the side of the ear.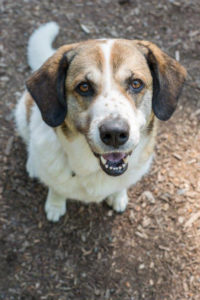 Low Income Spay & Neuter
Program that provides low cost or free spay and neuter services for cats and dogs owned by qualified, low-income Island residents. Most applicants will be approved for the program if they already receive some type of public assistance, such as food stamps or Medicaid. Low-income pet owners not receiving public assistance may still qualify for the program and are encouraged to apply. To participate in the program, pet owners can obtain an application by calling the shelter.
Community Outreach & Humane Education
Education Creates Change
To encourage positive change in our community our humane education program is about learning to respect and care for the animals. It is about encouraging kindness, respect and empathy for both humans and animals and most importantly, humane education strives to establish a sense of responsibility.