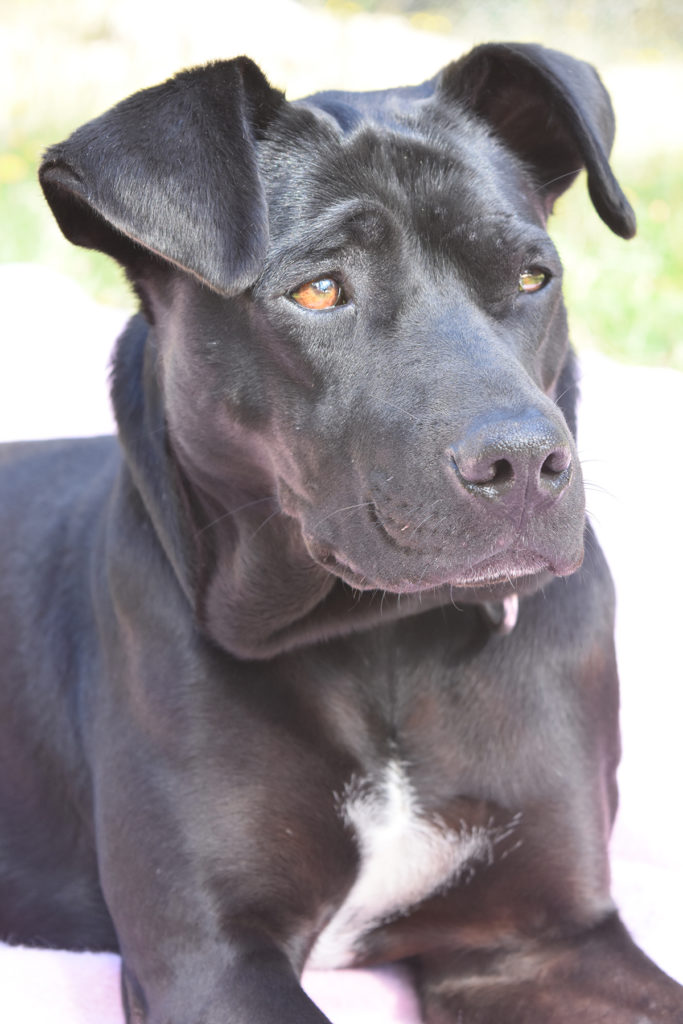 Hi, Leslie & friends at the Animal Shelter!
I thought I would give you an update on Star. She is doing just great. This was a perfect match. I've never known a cat that liked to play as much as she does. She has two toy baskets brimming over with her favorite diversions. Sometimes in the middle of the night I hear her get up to go retrieve one of her many mice.
We have had a real challenge with her matted fur. I don't want to put her under anesthetic to have them taken out — you remember she has a hard time breathing sometimes — so we are taking a VERY SLOW approach to getting them out by hand. Remarkably she lets me work on her for two or three minutes a day, now, as she has learned to trust that I won't hurt her. It's going to be a long process, but I feel much better about this method than taking any chances with anesthetic.
So, all is well. I think I am most impressed with the fact that, even though she had a rough time in past years, she has a very happy spirit. She and her brother Duff get along just fine. You can guess who rules.
I am totally sold on your Foster Parent Program. It worked beautifully for us. My deepest appreciation to you all for your fine work, and for taking such good care of Star until we met. My life is greatly enriched because she is here.
Warm regards,
Susan Vernon