We Are Proud to Serve the People and Animals of San Juan Island!
APS-FH Pet Food Pantry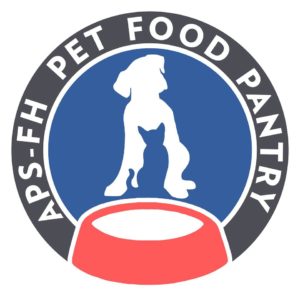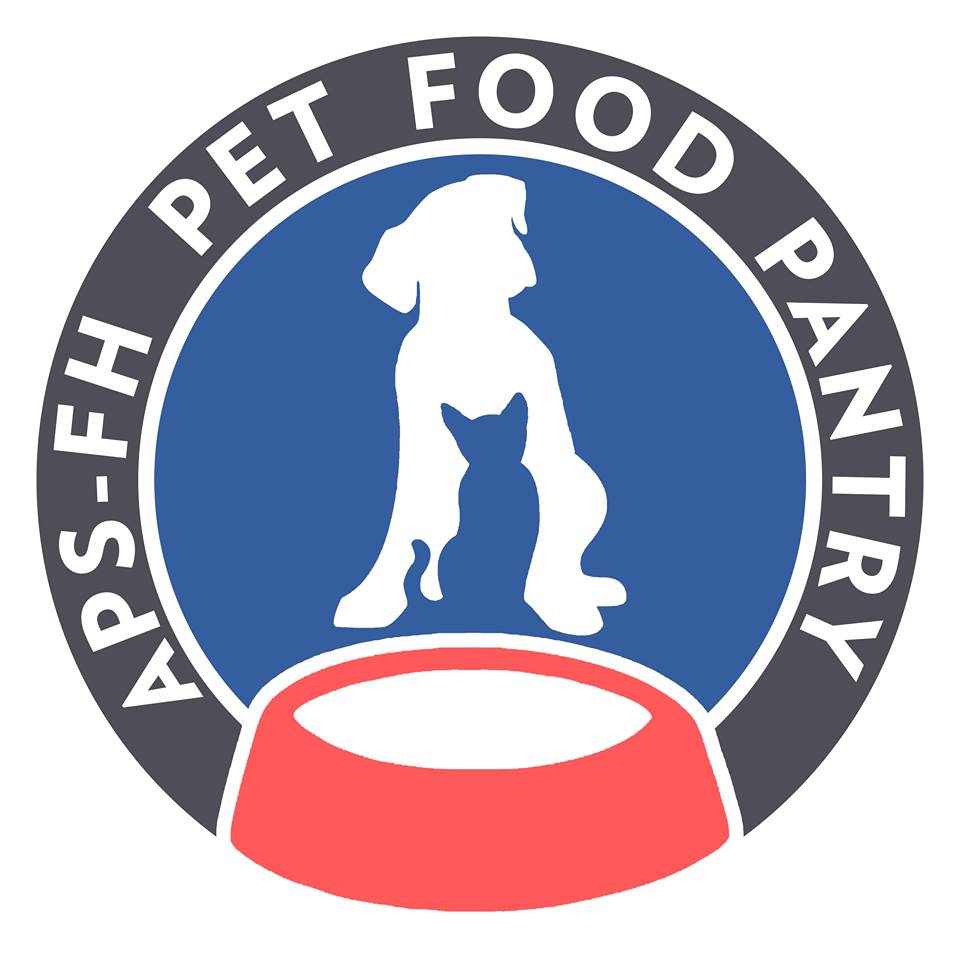 The Pet Food Pantry is a community pet food bank to help keep pets in their homes by providing pet food for families in need. The Pet Food Pantry is located at the Treasure Hounds store at 365-C Spring Street in Friday Harbor. Pet food distribution happens every-other-Wednesday from 11am to 2pm. Both cat and dog food as well as other basic pet supplies are available.
Participants must be 18 years or older to receive goods, have proof of island residency and also have proof that your pets are spayed or neutered. (If they are not, APS-FH can help!).
APS-FH gratefully accepts both cash and pet food donations to keep this program going. Cash donations are great because we have access to buy at a discount rate, however, any non-expired canned and dry pet foods are also desired.
Phone: 360-378-2158
Location: 356-C Spring Street (Treasure Hounds Store)
Hours: 11 am – 2 pm
Schedule:
January 11, 25
February 8, 22
March 8, 22
April 5, 19
May 3, 17, 31
June 14, 28
July 12, 26
August 9, 23
September 6, 20
October 4, 18
November 1, 15, 29
December 13, 27
TNR (Trap-Neuter-Return) Program: The Humane & Proven Way to Control Feral Cat Populations
Do you feed or care for community cats (aka ferals)?
Please have them spayed/neutered to help decrease overpopulation… WE CAN HELP! Contact APS-FH for details and information 360-378-2158
WHAT IS A "COMMUNITY CAT"? Community Cats is a term used to describe outdoor, unowned, free-roaming cats. These cats could be friendly, feral, adults, kittens, healthy, sick, altered and/or unaltered. They may or may not have a caregiver. By this definition, the only outdoor free-roaming cats who are not community cats are those who have an owner.
WHAT IS TNR? TNR stands for Trap, Neuter & Return. APS-FH promotes TNR as the humane solution to the community cat, over-population problem. it is a program that stops breeding by trapping, spaying or neutering and then returning cats to their original location (when possible).
This Program:
Ends the breeding cycle and stabilizes the population
is more effective and humane than extermination
eliminates or minimizes annoying behaviors such as spraying, yowling and fighting.
reduces the number of under-age kittens flooding animal shelters.
HOW DOES IT WORK?
TRAP – The cats are humanely trapped.
NEUTER – The cats are taken to APS-FH where our vet then spays/neuters them. The left ear is "tipped" so people will recognize they have been sterilized and not attempt to trap them again.
RETURN – The cats are returned to their caregivers, who agree to continue to provide them with food, water and some type of necessary shelter. Other options are to relocate them to properties and barns where they can be "working cats".
WHY IS TNR IMPORTANT? Cats can breed as early as 4 months of age and can produce multiple litters in one year. If nothing is done to sterilize colonies of community cats, the problem will most likely reach unmanageable levels and lead to unnecessary suffering.
The APS-FH Low Income Spay/Neuter Clinic is open to the public!
We no longer offer vouchers for low-income discounts, as we are able to provide spay/neuter services at our APS-FH Low Income Spay/Neuter Clinic located at the animal shelter – 938 Cattle Point Road in Friday Harbor.
QUALIFICATION
You must be a current resident of San Juan County and qualify as a low-income household Per the guidelines below:
1 Person $43,900 or below
2 Person $50,200 or below
3 Person $56,450 or below
4 Person $62,700 or below
5 Person $67,750 or below
Proof of income may be required to receive services. If you need additional financial assistance to afford these services, please call 360-378-2158 or email us at shelter@apsfh.com prior to scheduling your appointment. If your request for financial assistance is approved, fees will be adjusted at the time of payment.
CLINIC SERVICES & COSTS
APS-FH offers spay/neuter services with additional add-ons of microchipping, basic vaccinations, and flea treatment. These additional services are currently only available to spay/neuter surgical patients.
Dogs:
Spay – Neuter 0 – 59 lbs $70
Spay – Neuter over 60 lbs $90
Vaccinations: Distemper (DA2PPV), Rabies, Bordetella $15/each
Cats:
Spay (female) $45
Neuter (male) $30
Vaccinations: Distemper (FVRCP), Rabies $15/each
Additional Services:
Microchipping $20
E-Collar (dogs only) $10
Revolution Flea Treatment (per dose) $15
THE DETAILS
If animals are 4 months old, we require rabies vaccination prior to surgery (rabies vaccinations are available through our clinic for an additional fee).
If your pet has been seen by a vet, providing vet records is preferred upon arrival for surgery (if needed, we can also call to obtain vet records).
Request for services will be put on a waitlist, someone from the Medical Team will call to schedule your pet's surgery when space becomes available.
All surgeries are done on Tuesday's. Drop off time is 8:30am, pick up time is around 4pm.
Canine surgeries are the 2nd Tuesday of every month, felines are the 4th Tuesday of every month. We may have additional availability on other surgery days. We will reach out to those on the waitlist if a sooner date becomes available.
TNR is accepted any Tuesday, but please call in advance if you are planning to start trapping.
Seniors for Seniors
This program waves the adoption fee for low-income senior citizens adopting senior pets. The program is for anyone over age 65 who adopts a pet age seven or older and who meets the local threshold as low-income. In addition to a waived adoption fee, Seniors for Seniors will assist senior citizens in keeping their pets happy and healthy with a variety of supportive services that may be offered upon request. Please contact the shelter if you are a Senior Citizen with an APS-FH adopted senior pet and you require support services.
Community Outreach & Humane Education:
Education Creates Change.
To encourage positive change in our community our humane education program is about learning to respect and care for the animals. It is about encouraging kindness, respect and empathy for both humans and animals and most importantly, humane education strives to establish a sense of responsibility.
Treasure Hounds  – Our "Upscale, Resale Shop!"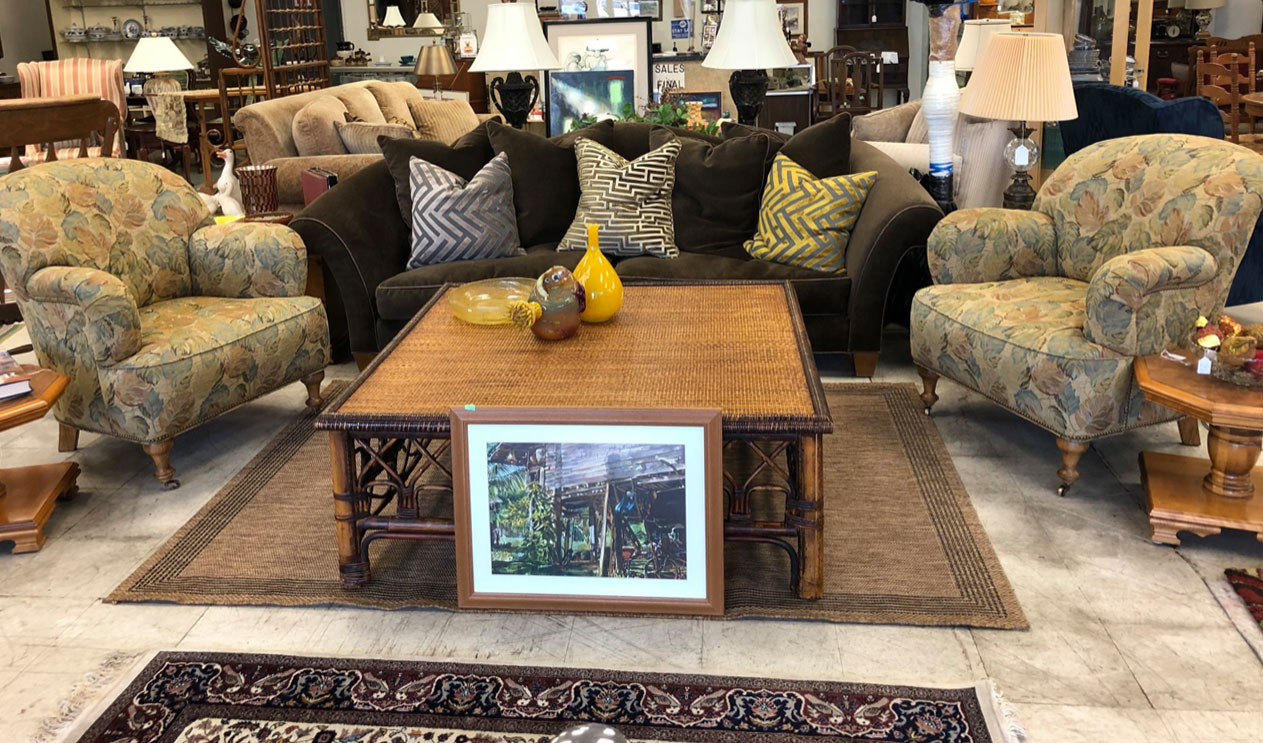 New items come in weekly. Below is just a sample of the types of new and "gently used" treasures you can find:
Couch Sets ~ Occasional Chairs ~ Dining Room Sets
Small Tables and Plant Stands
Bookcases ~ Desks ~ Hutches
Bedroom Dressers (no beds or headboards)
Collectables ~ China ~ Knick Knacks
Tools ~ Kitchen Appliances ~ Sports Equipment (no exercise machines)
Lamps ~ Pillows ~ Linens
Original Artworks and Prints
We cannot accept Baby Furniture/Equipment
Treasure Hounds Hours: Thursday-Sunday 11am – 3pm
Location: 365-C Spring Street (Treasure Hounds Store)
Phone: 360-298-9058