Volunteers, simply stated, save lives!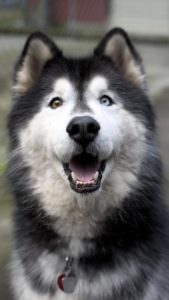 Welcome! Thank you for your interest in joining our volunteer team at APS-FH. We are so appreciative that you are considering spending your valuable time helping us save homeless cats and dogs.
APS-FH is a 501(c)(3) registered non-profit organization and operates primarily through the support of our volunteer program. Volunteers play a key role in the work we do and it is only with your help that we are able to rescue, adopt, foster, spay/neuter, and provide exceptional care to the over 400 animals that come through our doors each year!
Though our facility is small it is state-of-the art and provides a great environment for both humans and our residents. A smaller shelter means less animals – so each animal gets plenty of love and attention while they wait for their new families to take them home.
Our canines get lots of time out of their kennels for walks and enrichment and our felines enjoy roomy community spaces with indoor/outdoor access.  Our goal is to keep the shelter's residents in a homelike environment and active and well socialized while in our care. Our shelter can provide this level of comfort and care only through the help of volunteers.
At the Shelter:
The APS-FH Volunteer Coordinator will work to match you with duties that suite your level of experience and skill and to provide training and support to help you develop your skills so that you can take on an increasing level of responsibility and involvement as you desire.
Below is the most common way a new volunteer will move through our program.
Entry Level – assisting with a variety of cleaning duties, socializing and grooming cats and/or dogs
Level 2 – walking dogs, assisting with dog and/or cat training and enrichment, assisting with dog-to-dog introductions, trapping feral cats (Trap, Neuter, Return Program)
Level 3 – medical and surgery recovery, transport, foster care
At Other Locations:
Treasure Hounds – Our Upscale, Retail Store located downtown at 365-C Spring St.
Treasure Hound "Retail Clerks" provide customer service, accept donations, price merchandise, set up displays in the store and act as ambassadors for the Animal Shelter.
Foster Care Program (caring for an animal in your home):
Basic fostering – caring for a dog or cat that needs a little extra, individualized attention and care
Advanced fostering – bottle feeding neo-natal kittens/puppies and caring for animals with basic medical and/or behavioral needs
Medical fostering – caring for animals with more complex medical and/or behavioral conditions including hospice care.