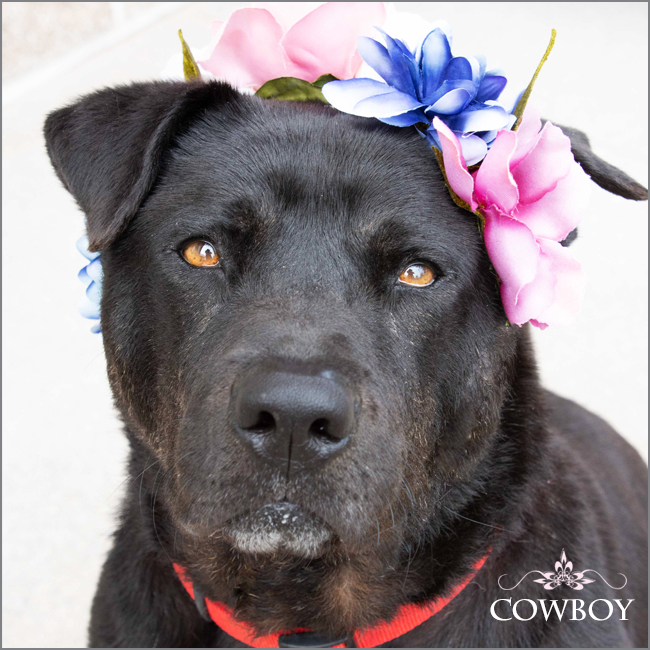 Bon Jour…..Est-ce que tu parles francais?
I didn't know I could speak French either, until just now.
Who wouldn't be interested in a bilingual dog who is a mignonne as me?
I have so much to offer that you really should just come in and meet me at the animal shelter.
We can go for a walk and work on our French accents…..Oui Oui or French kissing….. your choice!
Merci beaucoup!
COWBOY