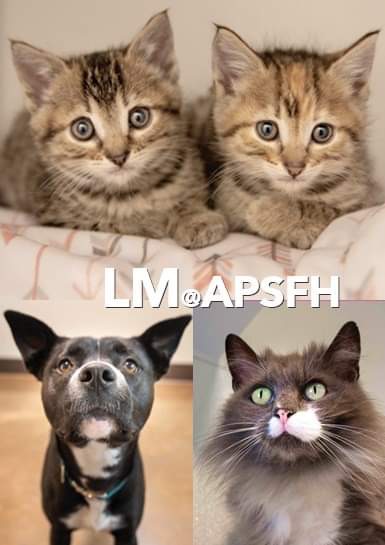 LET'S MEET AT APS-FH
SATURDAY, SEPTEMBER 28
12:00 – 3:00
HERE ARE 4 REASONS TO COME TO THE PET ADOPTION EVENT! 
BECAUSE YOU'LL GIVE A PET IN NEED A LOVING HOME & SAVE LIVES. When you adopt a pet from APS-FH not only are you taking a stand against puppy/kitten mills and irresponsible breeders you are also opening much needed space for other homeless or abandoned animals to find shelter on our island. When we have space available, we reach out to other shelters who are facing overcrowding or natural disasters to help.
BECAUSE YOU'LL GET A GREAT PET. APS-FH is packed with happy, healthy characters just waiting for their forever homes. The majority of pets who find their way to APS-FH are here through no fault of their own, they are caught in in the challenges of humans.  Many are already house-trained, are used to living with families and just need a loving home to shine.
BECAUSE IT WILL COST YOU LESS. The initial costs of pet ownership when adopting from APS-FH are significantly lower. When you adopt an APS-FH pet, your pet adoption fee includes the cost of spay/neuter, at minimum their first round of shots and depending on the age of your new pet; you could also save on microchipping and training.
BECAUSE IT'S YOUR COMMUNITY & YOUR SHELTER. If you already have a houseful of fur kids, please come and share the joys of your commitment to making APS-FH a sanctuary for homeless and abandoned pets.  Share in fun of others meeting their new furry family members and celebrate our first year in our new home; a success never accomplished without the compassion and support of our pet loving friends, family and island community.  Thank you from the bottom of our paws!