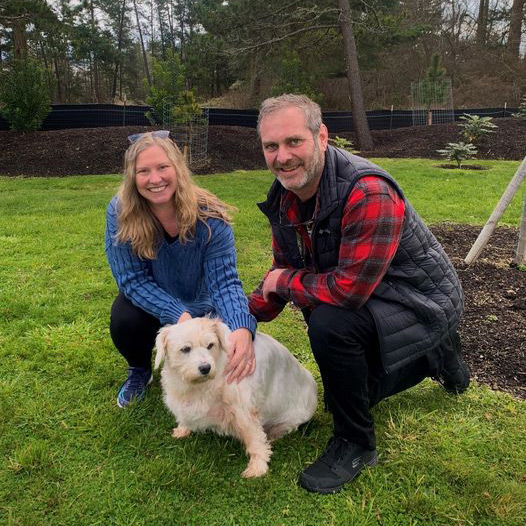 THERE IS GOOD NEWS IN THE WORLD! APS-FH's Executive Director, Cristin Felso, has added another member to her family. Meet Patches!
Patches was transferred to the shelter last month from Whatcom Humane Society, where she was surrendered by her aging owner who could no longer care for her. She is a "special needs" dog as she is currently twice the weight she is supposed to be and has chronic skin issues. Cristin and her husband, Paul, decided to foster Patches to help with the transition of her new life and to give her the special care she required. One weekend is all it took for them to fall in love and now they are officially "foster failures," because Patches (now Peaches) never made it back to the shelter! Peaches is now living her best life with her new family: Cristin, Paul, Honey Bear, Chicken, and Winston. She couldn't be any happier.
We wish them all the best! Congratulations to the Felso's and Peaches, you both won the jackpot!