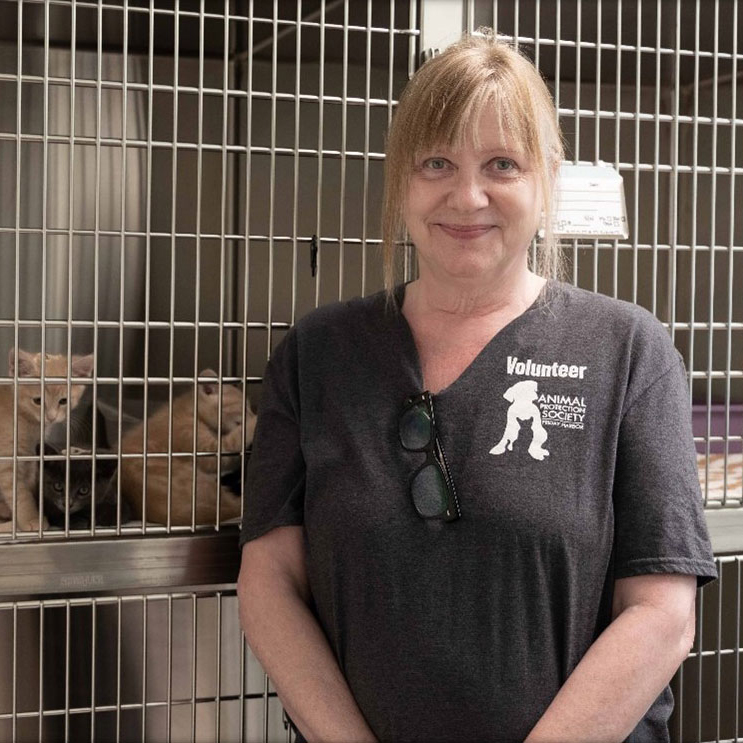 The Animal Protection Society – Friday Harbor is happy to announce Lori Haugen as the APS-FH Volunteer of the Month for June 2021.
Lori started volunteering for the shelter in February 2021 as a Treasure Hounds Retail Associate. Lori also volunteers her time helping at the shelter, in the APS-FH Low Cost Spay and Neuter Clinic, where she assists with the recovery of surgical patients. In her spare time, Lori also walks the shelter dogs; sometimes taking them on field trips to the beach or on hikes.  Even though Lori is a relatively new volunteer, she has quickly become indispensable to APS-FH.
Thanks so much, Lori, for making a difference in the lives of shelter animals. Your dedication and hard work are deeply appreciated.