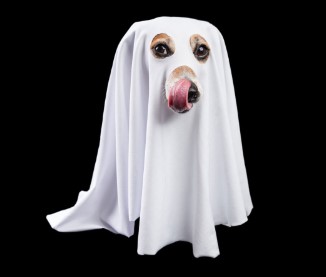 Autumn marks the season for all things pumpkin. Dogs too love the taste of pumpkin while at the same time receiving some health benefits (like relief from both diarrhea and constipation.) But since dogs can't join you in sipping that pumpkin spiced latte, we've found other ways you can help them enjoy the flavors of fall.
Note: Make sure you offer only canned pureed pumpkin, NOT canned pumpkin pie mix, which has added sugars and spices. As with any treat, give your dog these snacks in moderation.
Here are two simple pumpkin recipes for dogs, with two – three ingredients:
Frozen Pumpkin Dog Treats
Ingredients
1 cup plain yogurt
1 cup pumpkin puree
Directions
Mix pumpkin and yogurt together in a bowl
Divide the mixture evenly into an ice tray or molds
Freeze for 24 hours
Pop the treats out of the mold and put into a freezer bag for storage. You can also leave them in the ice tray if you have space in your freezer!
Peanut Butter and Pumpkin Dog Treats
Ingredients
2 cups flour
1 cup canned pumpkin
1/2 cup peanut butter (Xylitol-free)
Directions
Preheat your oven to 375°F
In a large bowl, mix together the pumpkin and peanut butter
Stir in the flour and combine the mixture into a dough
Roll out the dough onto a floured surface
Cut the dough into shapes with your favorite cookie cutter
Place the treats half an inch apart on an ungreased cookie sheet
Bake for 12 minutes
Please remember, you should NEVER use canned pumpkin pie mix, as it may contain xylitol which is toxic to dogs.