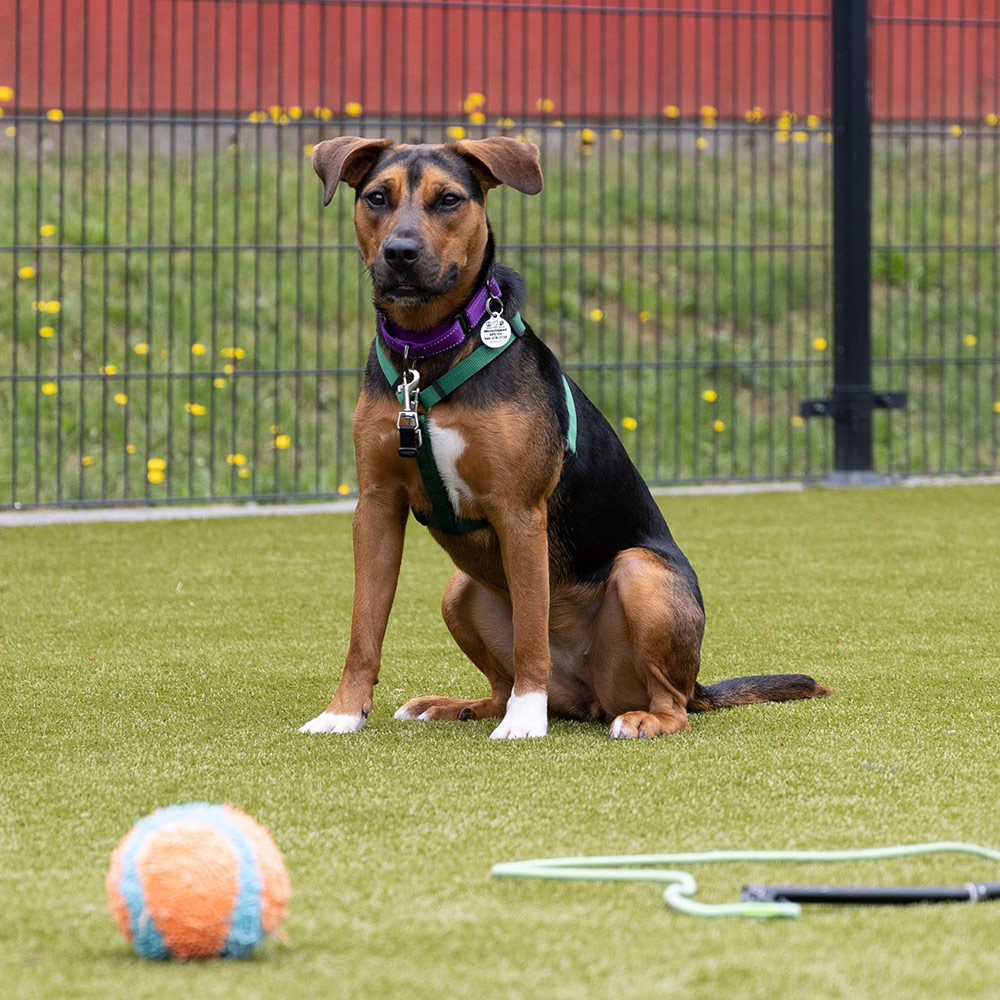 This country girl is fixin' for the quiet life. Give her sunshine, green grass and blue seas, please! Just no noisy neighbors, cause all that commotion puts a damper on her gettin' some good shut eye.
Don't let this bumpkin' fool you, Holli can be the life of the party… a pool party that is! This girl LOVES the water; splashing, digging, slurping bucket fulls, you get the idea! If she had her druthers, she would have her very own pond on her new farmstead.
Ok, in all honesty though, Holli's not all sunshine, rainbows, and water. It's not to say that Holli isn't friendly, she can dip her toes in with new people, but jumps into the deep end with new dogs. Holli's got a whole lotta love to give, once she's tested the waters.
Now, as y'all can imagine, the shelter is no place for a farm gal like Miss Holli. This black and tan beauty needs fresh air, freedom and a quiet place for her to live out all her sweet country dreams! So dust off your boots and come on down to the shelter and rescue this cowgirl!