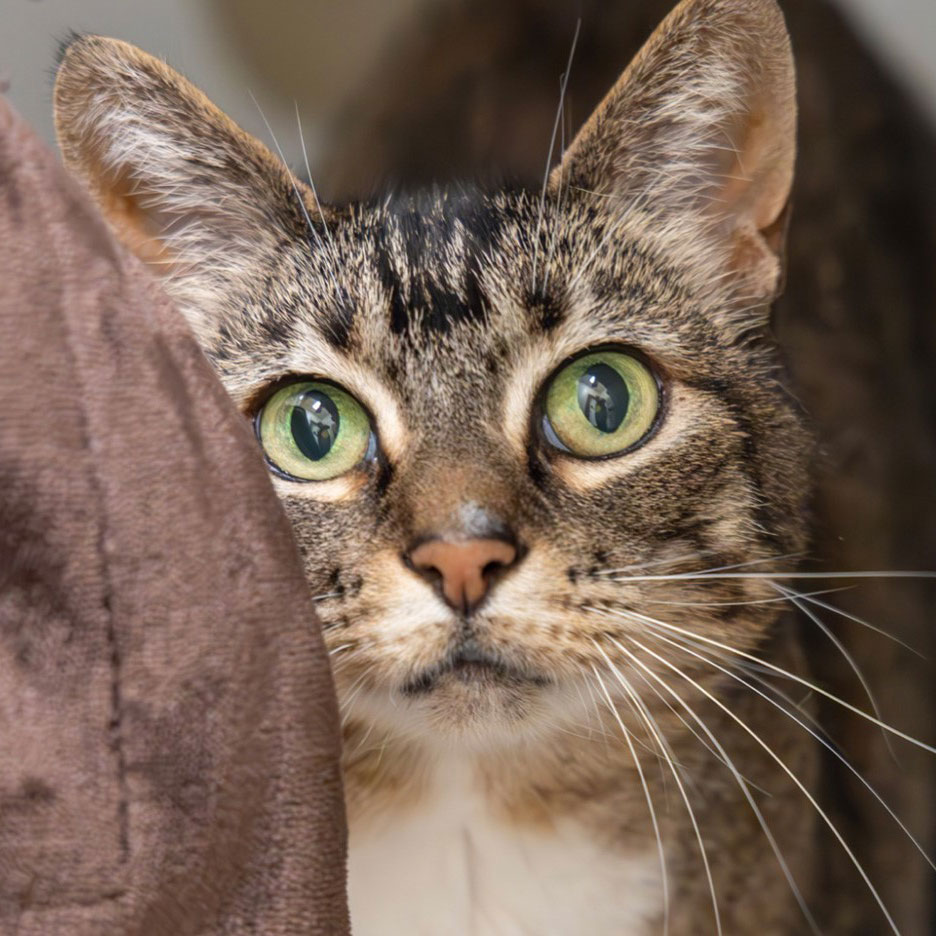 Age: ~14 years old
Sex: Female
Breed: Domestic Short Hair, Tabby, Declawed
Origin: Anacortes, WA
Weight: ~13 lbs
Personality: Dedicated, Inquisitive, Sensible
Energy Level: On the lower end of the spectrum
Likes: Libraries, Board Games, Inside Picnics
Dislikes: Book Bans, Being Cornered, Burnt Popcorn
Hi, I'm Nala, and I'm honored to be this week's APS-FH Pet of the Week! I, along with all the other POW's before me, were awarded this title when we were living at the shelter. That's why POW features are typically spent talking about ourselves; it's all in an effort to get someone to read it, and come in and adopt us. Well, as luck would have it, only 2 days went by between me being named Pet of the Week, to me being officially adopted!! Which means, my feature didn't make it to press before I (and Finlee!) left the shelter with my (our) person! I'm writing this to you from home, where I'm settling in & super happy!
Now that I don't need to use this feature to sell myself, I'm going to take this time to highlight my awesome cat friends who are still waiting at APS-FH for their person. There are:
– the solo dwellers looking to be the only cat in your life: Shakira, Lady Madonna, and Bunny
– the black cat sweethearts who ask that you don't believe superstitions – Ellie, Joel, Flounder, Triton, Tinkerbell, Midnight (+ his bonded pair, Arlo), Boo, Aya, and Nugget
– all the kittens as 'tis the season; be it in shelter, or at one of our fosters – the "Islands" litter, the Spice Boys, and some solo kittens from litters past
Could you be their person(s)? Oh I hope so! I want all of my friends to feel how happy HOME is.