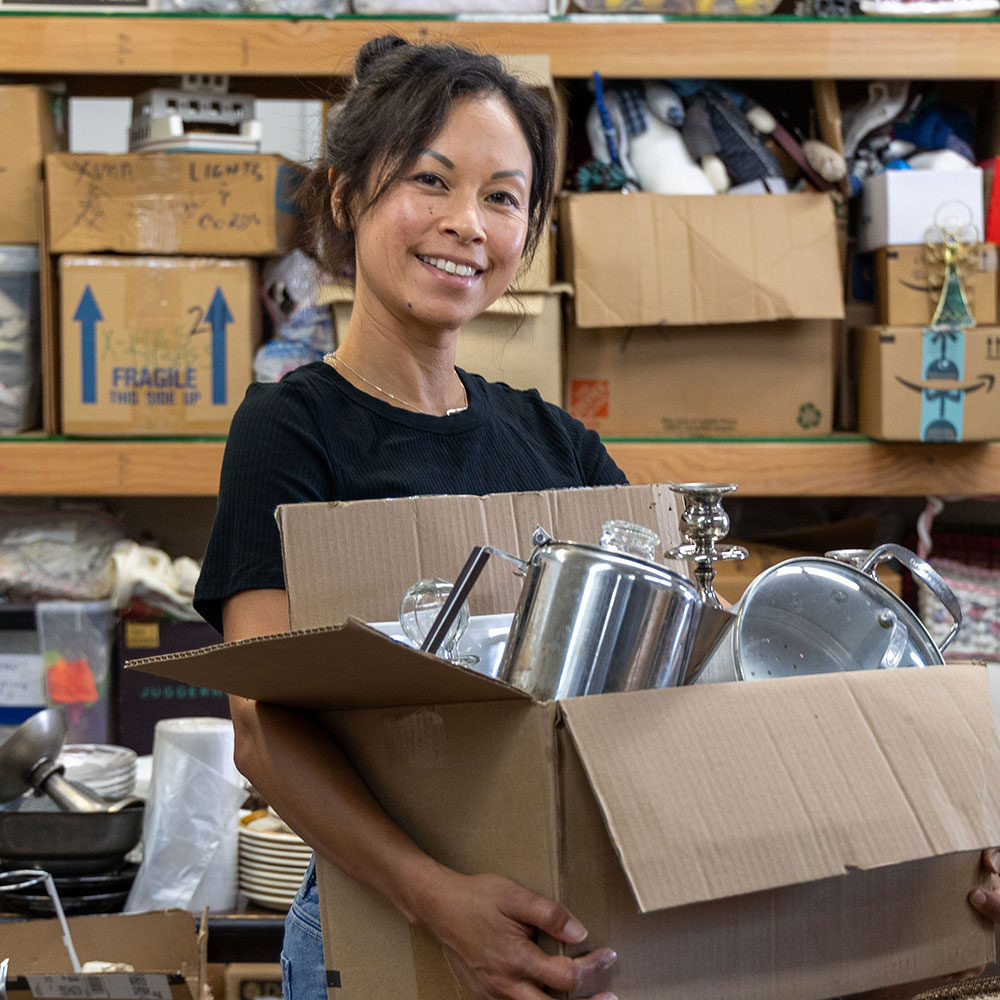 Yoshi O'Connor joined our team as a volunteer in 2020, starting as a shelter cat socializer. Her dedication soon extended to supporting our "upscale resale" store, Treasure Hounds. She became an invaluable member, contributing her time and talents in various ways.
Before moving to Friday Harbor from Laguna Beach with her husband Marko and their rescue dog Grizzly, Yoshi owned a successful floral design business. Her entrepreneurial skills and design expertise greatly benefit Treasure Hounds.
Yoshi spends one day a week sorting, cleaning, researching, and pricing donations in the store's backroom to prepare them for the sales floor. She also leads the planning of volunteer "work parties" that freshen up the sales floor and organize the backroom. Her leadership during these events brings volunteers closer together and improves the overall store experience, leading to increased sales.
Besides her operational contributions, Yoshi skillfully engages our followers through social media. She showcases unique donated items and shares heartwarming stories about pets visiting the store. Her social media prowess expands Treasure Hounds' reach, attracting new customers and volunteers to our vibrant community.
Yoshi's passion and dedication make Treasure Hounds an enjoyable place for everyone. Her creativity and commitment inspire and support our mission to provide care to shelter animals and find them loving homes.