Volunteer of the Month Sep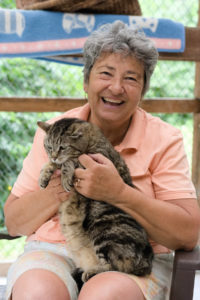 Kim Grotle is September's Volunteer of the Month for the Animal Protection Society of Friday Harbor. Grotle has volunteered at the shelter for almost two years; this is the second time she has been named Volunteer of the Month. Not only does Grotle help by walking dogs, cuddling cats and doing odd jobs, she also is invaluable at fundraising events.
The board of directors and staff wish to extend a hearty thank you to Kim for everything she does for the animals!