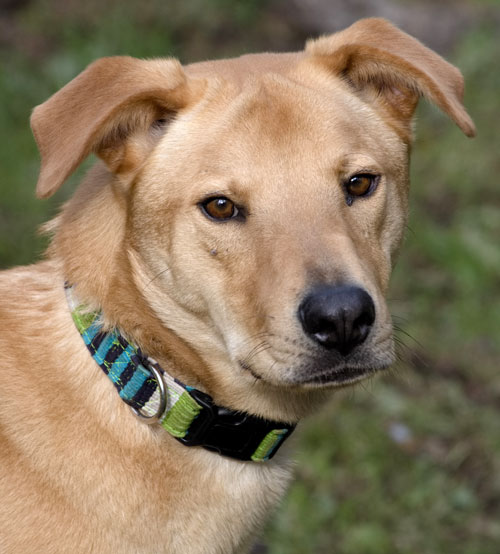 Usually we let our dogs and cats speak for themselves in this column, but Tommy is a bit on the shy side and needs us to help him.
A golden lab mix, Tommy is about 18 months old and extremely handsome. He was rescued in Chapala Mexico, where he lived with his mother and sister in a foster home until he was given the opportunity to fly to Seattle in October to have a chance at a forever home.
When he first arrived he was a happy, outgoing guy who loved everybody and lived to please. Over time, he became more and more withdrawn and depressed. Perhaps he misses his family in Mexico or maybe he just isn't cut out for shelter life. Tommy is very shy when first meeting new people, but warms up quickly when he gets to know folks. We know he is a fabulous dog; very smart and well-mannered, and good with cats and other dogs. He will be a loyal companion and will give everything he's got to his lucky adoptive family. This sweet boy just needs to learn to trust in the safety and comfort of his own home.