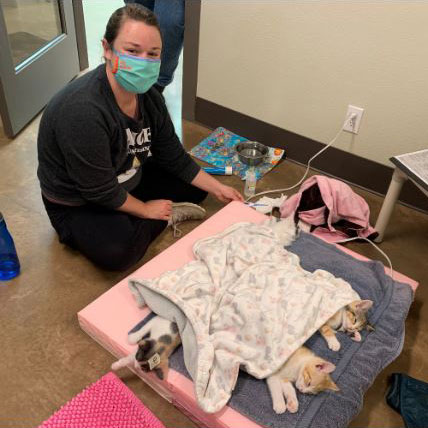 The Animal Protection Society – Friday Harbor is happy to announce Halley Byrne as November's Volunteer of the Month.
Halley can always be counted on for her positive attitude and cheery disposition. Currently, Halley helps the Medical Team in the surgical suite, where she assists in the recovery of surgical patients. Her help does not end there, Halley is also known to jump in wherever she is needed during her shift, making her an extremely valued member of the volunteer team.
Thanks so much, Halley, for making a difference in the lives of shelter animals. Your dedication and hard work are appreciated.