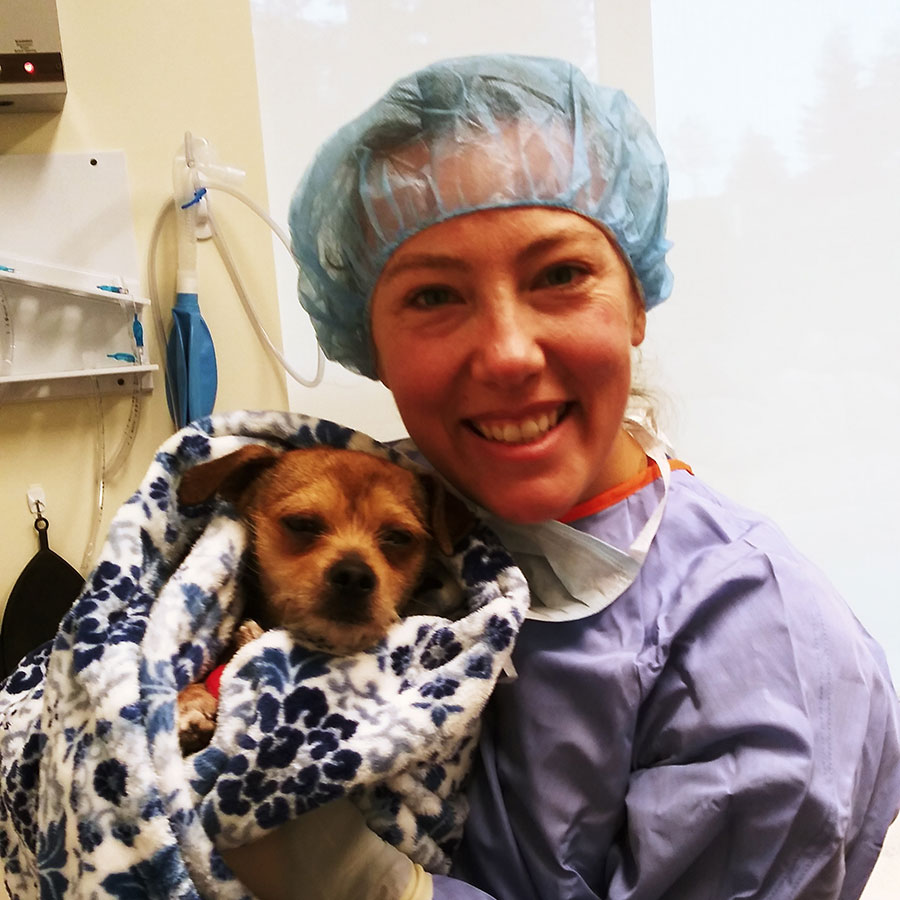 Senior Clinician
Dr. Waters has always felt a deep connection with animals and has been volunteering with animal welfare organizations since she was 8 years old. After graduating with honors from veterinary school at UC Davis, and completing her internship, she worked as an emergency and critical care veterinarian at Seattle Veterinary Specialists while also volunteering at local shelters and traveling with non-profit animal welfare organizations.
She moved into shelter medicine full time in 2013 with SNP LA and then on to Seattle Humane Society.  At SHS, she ultimately held the position of Lead Veterinarian and head of the WSU program, where she instructed senior veterinary students in high quality high volume spay neuter (HQHVSN) techniques and the importance of caring for our homeless pet population. During that time, she studied and gained her certificate in Nonprofit Leadership as well as a Master's Degree in Shelter Medicine from the University of Florida.
Dr. Waters moved on to accept a position as Medical Director of Feral Cat Spay Neuter Project where she oversaw their surgical clinic and developed their mentorship and transportation programs. She later accepted a position as Adjunct Professor with the University of Florida where she developed and now teaches a Master's level course on designing and implementing HQHVSN programs.
Currently, Dr. Waters works as a shelter consultant, serves on the board of directors for Animals Balance, and is actively building her family business. She lives on beautiful San Juan Island with her husband, their two young daughters, their American Shelter Dog, and four ridiculous rescue goats. In her spare time she loves to run, hike, Mt. Bike, cook, drink wine, and take the goats for walks.