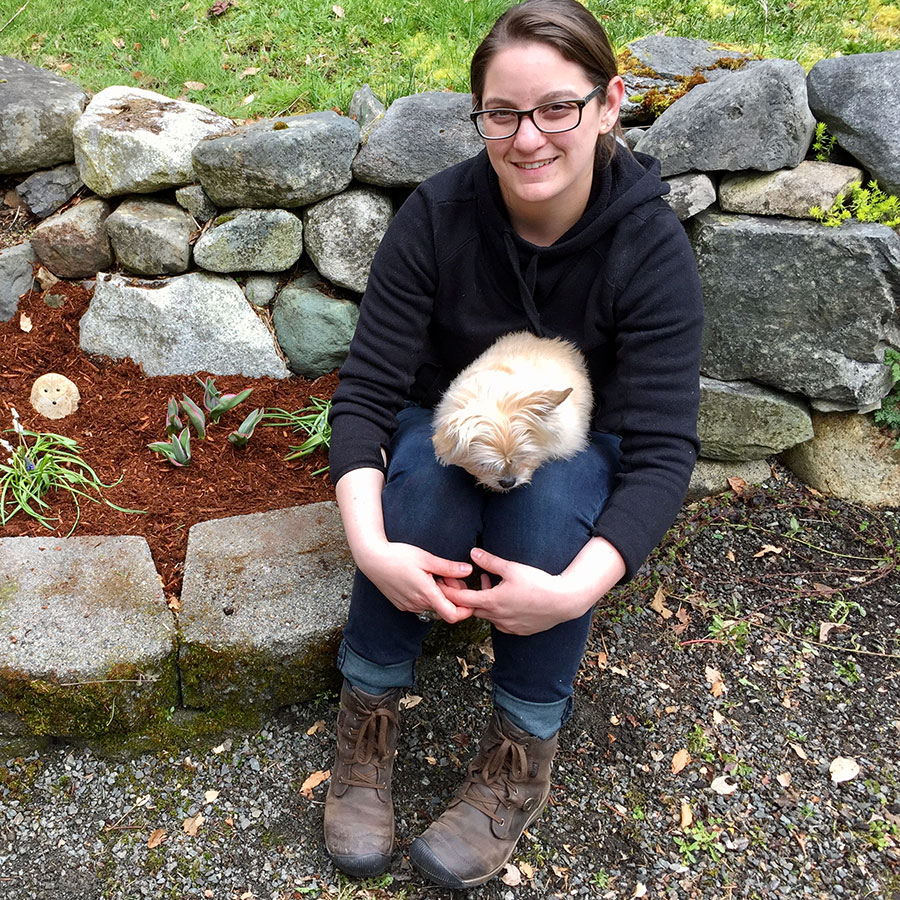 Clinic Manager/Shelter Vet Technician
Megan Perry was born and raised in Riverside California. She has always enjoyed the company of dogs and cats and has shared a home with both for most of her life. She attended California State University, Long Beach, and graduated with a BA in Human Development in 2009. She later continued her education by attending Carrington College in California where she studied Veterinary Technology and earned her AS in 2015. Megan is a Licensed Veterinary Technician here in Washington State.
Megan has worked in animal care for more than 15 years, holding jobs in pet boarding, grooming, wildlife rehabilitation and veterinary hospitals. She raised her first litter of orphaned kittens in 2004, and continued to assist her local shelter, vet hospital and animal rescue groups by raising and fostering countless litters over the years. She has been called a "cat lady" by many, and happily owns the title. Megan moved to San Juan Island in 2017 and has held jobs at Wolf Hollow Wildlife and Islands Veterinary Clinic. She is excited to become a part of the Friday Harbor APS team. Megan looks forward to managing the clinic, assisting in the spay and neuter program, and helping to create a healthy, happy environment for the shelter animals.
On her time off, Megan enjoys traveling and visiting family in California. She shares her home with her partner Andrew, her son Theodore, and her two dogs and four cats.