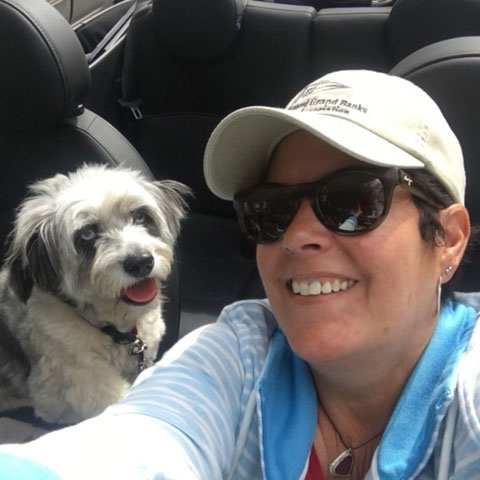 My husband Mike and I bought our home here in Friday Harbor almost 11 years ago. Boating, traveling, volunteering and spending time with family are what keeps us smiling during retirement.
I am retired from the fitness industry as a club manager and instructor/personal trainer. My husband is a retired commercial airline pilot for 36 years.
We have two daughters and two grandchildren. One daughter lives here on the island with the grandkids and the other lives in Seattle. Having them close by makes life wonderful.
The other member of our family is "Password" our mini Aussie/Poodle. I love animals and can't imagine life without a dog at my side.
I am looking forward to being a part of the Board and helping in some way to continue the Mission of APS.