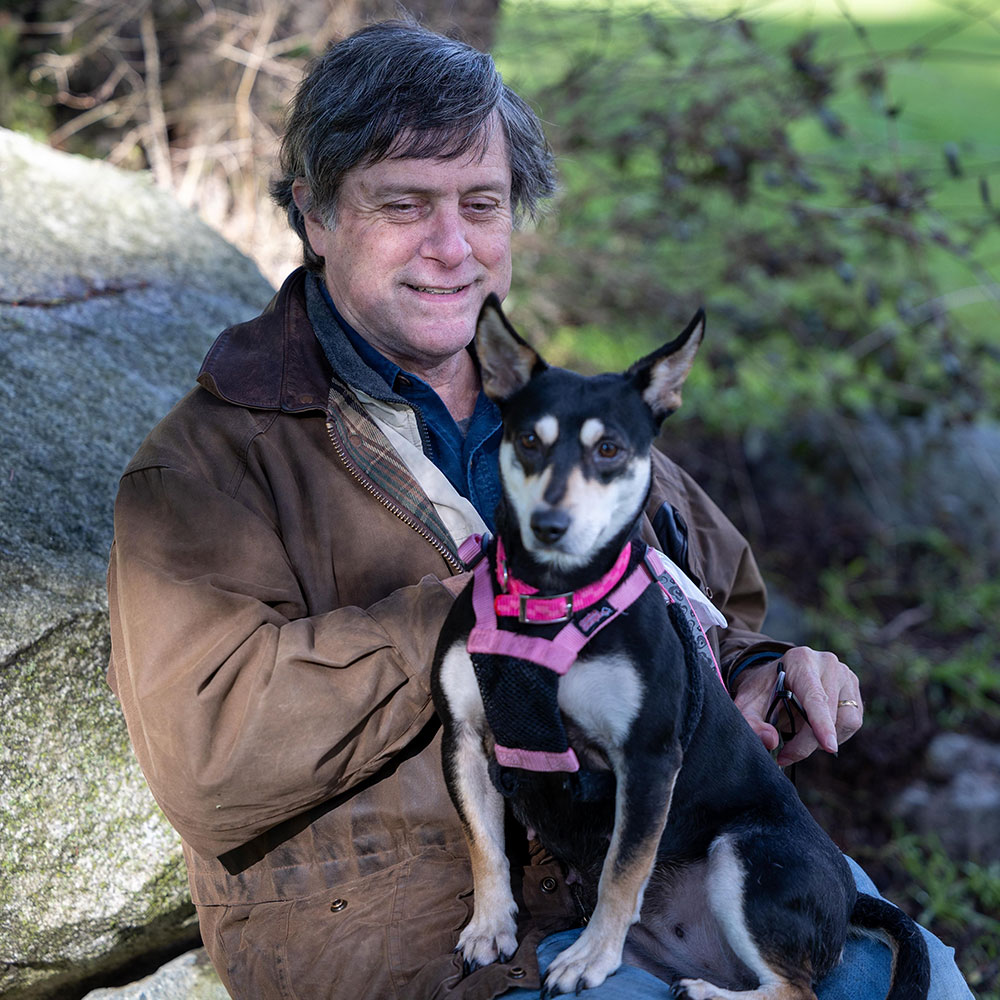 The Animal Protection Society – Friday Harbor is happy to announce Richard Bell as the APS-FH Volunteer of the Month for February 2022.
Richard has been volunteering for the shelter since July 2019. As a regular "dog walker," he comes to the shelter to walk, socialize, and enrich the lives of the current shelter dogs, while they wait for their new homes. His dedication and consistency to the shelter dogs make him an invaluable asset to our volunteer team. Richard's calm demeanor, patience, and easy-going personality help put often scared and confused dogs at ease, making them more sociable and easier to adopt! If you're a dog, it seems that Richard's lap is the most comfortable place to relax, just ask Esme, pictured here.
Thank you, Richard, for making a difference in the lives of shelter animals. Your dedication and hard work are deeply appreciated.