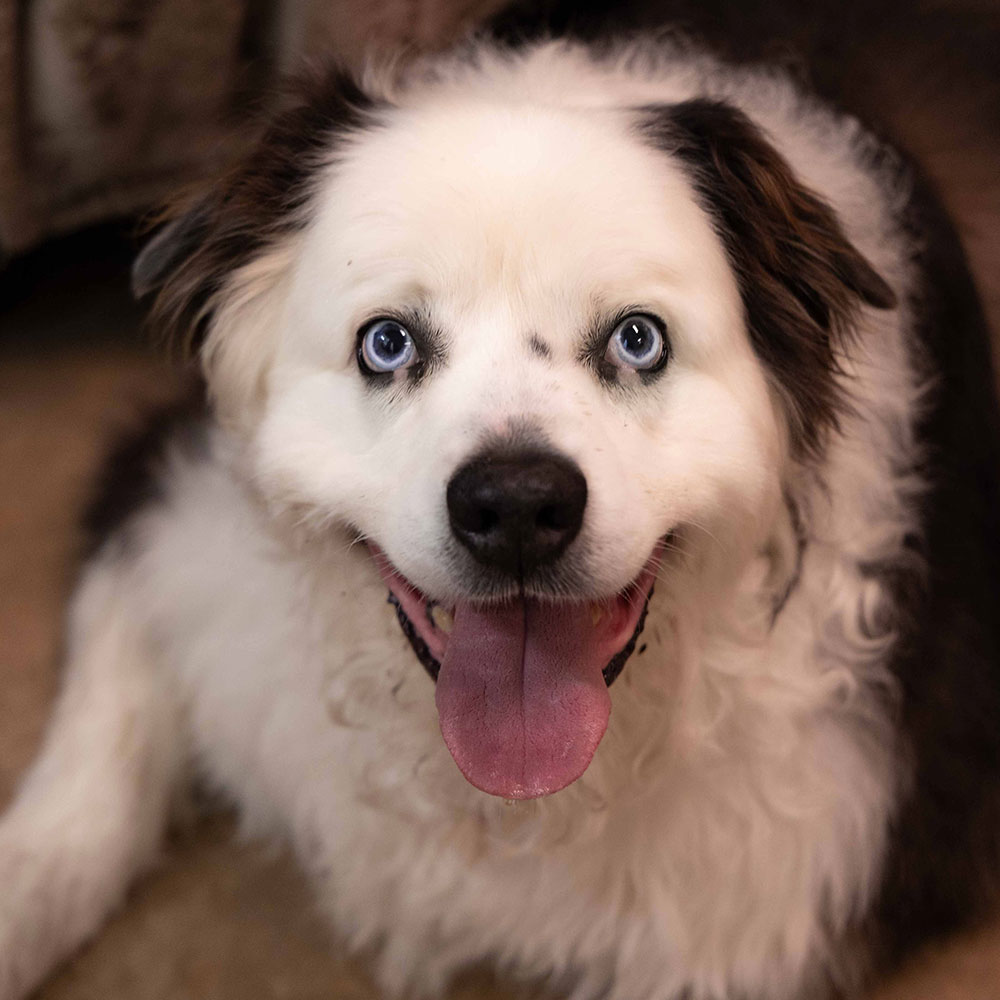 Pizza night, popcorn night, taco night, ice cream night, family fun night, movie night, game night or anything night…Charlie is your guy! An enthusiastic participant of almost everything, this big, happy boy is also full of love and adoration for people. He is looking to secure a warm home and place to call his own by the New Year!
Charlie's world was turned upside down back in August 2021, when his guardian fell ill and sadly passed away, leaving Charlie without a home. When he was initially brought into the shelter, he had a very difficult time adjusting to life in a kennel, but somehow charmed his way up to being a lobby dog, and left his kennel far behind! Being a senior dog, Charlie has had to have some maintenance work done…he received extensive dental work, bloodwork, x-rays, and a strict weight-loss plan. He has a clean bill of health and after losing 25lbs since August, is feeling fit as ever! However, because he's had years of being obese, Charlie's joints can be stiff at times. He is on pain management/anti-inflammatories for this issue and has been doing great!
Charlie is in desperate need to find a home. He has two requests: 1. He would prefer to be the only pet (he's not aggressive, he just HATES sharing attention – he's also a cat chaser). And 2. Please no stairs (or at least not too many). Other than those simple things, Charlie couldn't be an easier dog to have and to love! He is capable of adding so much joy to a person's life by just being himself. He has been waiting far too long for his time to come. The shelter is open to fostering options as well. So, come on by the shelter lobby and say "hey" to Charlie! If anything, just to put a smile on his face and wish him luck on finding a good home.