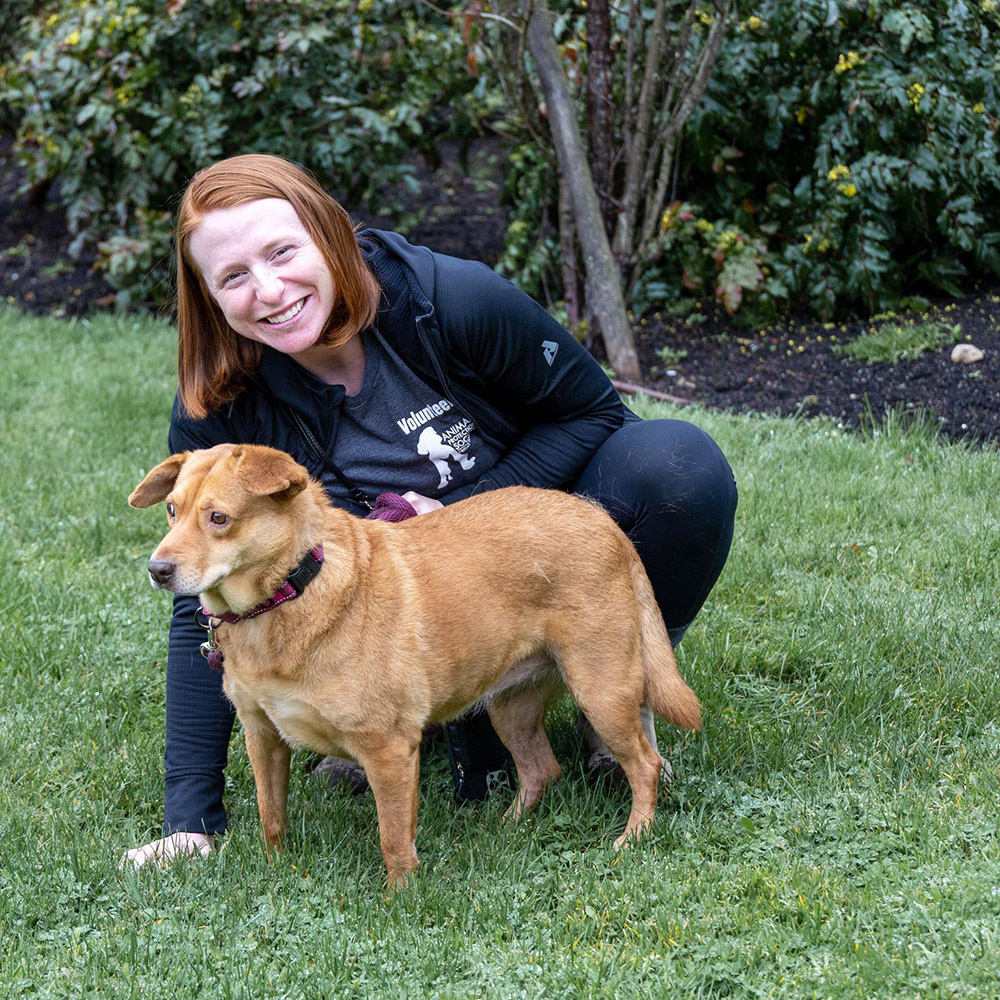 The Animal Protection Society – Friday Harbor is pleased to announce Casey Woods as the APS-FH Volunteer of the Month for April 2022.
Casey has been a regular and dedicated volunteer for APS-FH since August of 2021. Casey comes to the shelter to walk and socialize shelter dogs each week. Because of her consistent presence, the dogs have developed a relationship with Casey and get very excited when they see her arrive; anticipating their turn to get out on the local trails in the fresh spring air with Casey. Recently, Casey has also taken on the role of a volunteer Foster Parent to one of our longer-term canine residents, Dakota.
Foster care for shelter animals gives them an opportunity to relax from the stressful shelter environment. The animals learn what living in a home is like and the shelter learns more about the kind of home that will work best for the animal, both which can increase their chances of success in adoptive homes.
Thanks so much, Casey, for going out of your way to help the shelter animals that need it most. You are deeply appreciated, and we are glad to have an opportunity to recognize you.