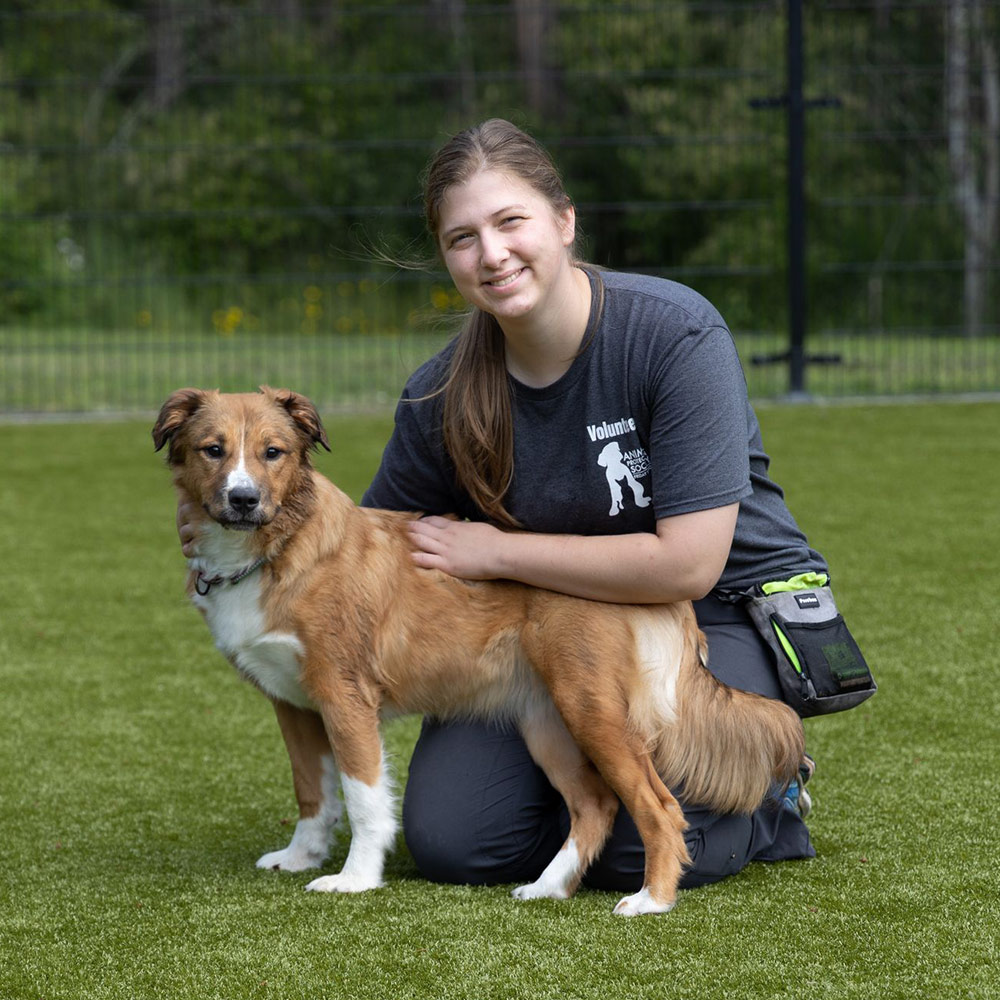 The Animal Protection Society – Friday Harbor (APS-FH) is pleased to announce Fiona Curliss as the APS-FH Volunteer of the Month for July 2022.
Fiona came to volunteer for APS-FH in January of 2022. As a new resident to San Juan Island, she came to work on a special research project for the University of Washington Labs. Having had previous experience volunteering at her hometown shelter in Oregon, she reached out to see if the Island shelter dogs could use her assistance. APS-FH jumped at the chance to have her help!
Fiona comes to the shelter consistently once a week to walk the shelter dogs and provide valuable enrichment time. She does especially well with the active, energetic dogs that often need a little "extra" enrichment time playing fun games. One of the things we love most about Fiona is that she allows and encourages the dogs to be themselves during their walks, embracing the joys of what being a dog is all about. She is known to come up with unique games and activities for the individual dog she is working with, and the dogs love her for that!
Shelter dogs are typically under a lot of stress while they wait for their new homes, but having fun, dedicated volunteers like Fiona make their stay here more tolerable and entertaining. Thank you, Fiona for your commitment to working with the underprivileged pups in shelters near and far. Your dedication means the world to us and them!