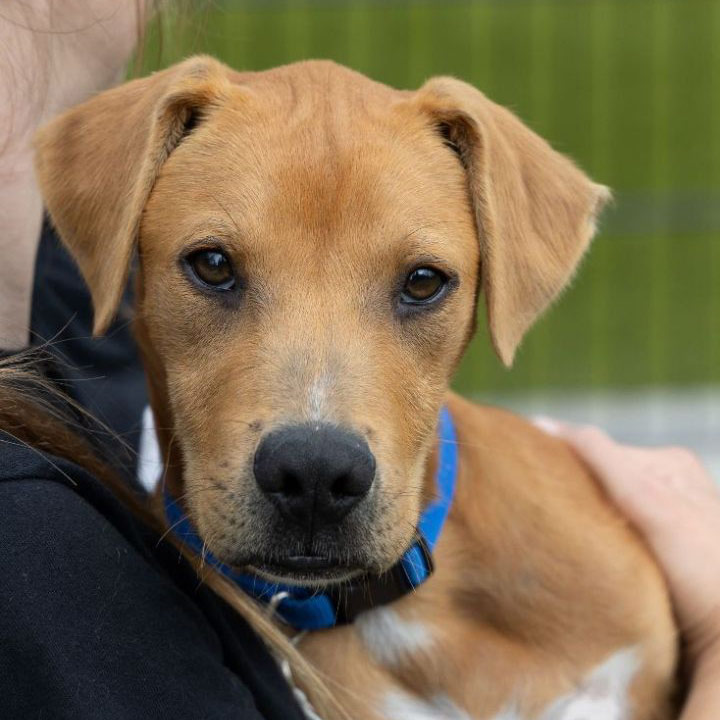 Grantham has the nose of a Hound, the paws of a Boxer, and the gentle disposition of a Lab. Quite the superior mix if we do say so ourselves! He may have some more growing to do yet, but this young lad is an old soul through and through. His sweet eyes, friendly hugs, soft kisses, and the tiniest little love bites are enough to win just about anyone over on the first impression.
Grantham enjoys the finer things in life, but has been exceedingly lonely without his sisters: Lady Mary, Lady Sybil and Lady Edith. That being said, he is extraordinary at making fast friends and has expanded his social circle immensely since arriving at the shelter.
Grantham is currently working on his manners and is making splendid headway in his studies! Intelligent and food motivated, this classy pup is an easy train. He has it all – looks, smarts and motivation. The only thing this dapper dog is missing is you! So come down to the shelter and join him for high tea in the green fields where he plays. He will be patiently waiting for you, minding his Ps and Qs.