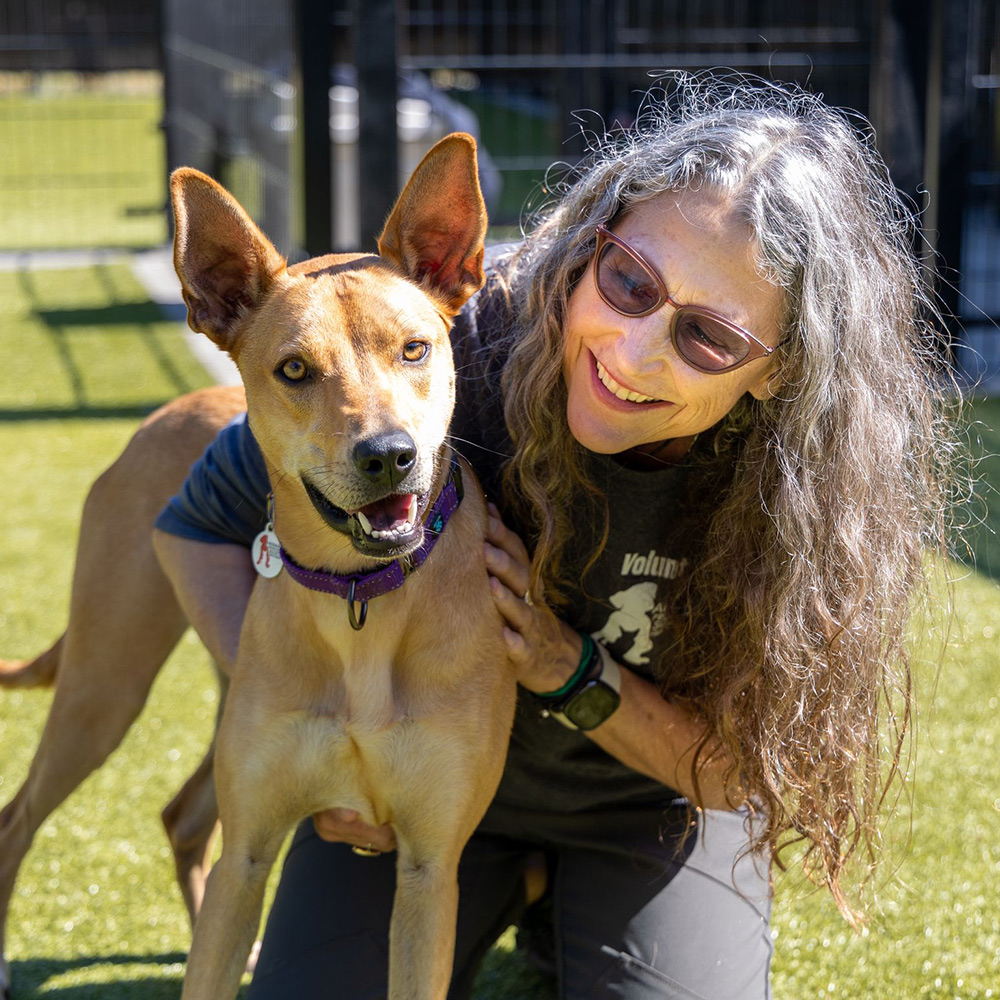 The Animal Protection Society – Friday Harbor is pleased to announce Luci Francis as the APS-FH Volunteer of the Month for October 2022.
Luci has been volunteering with APS-FH since April of 2022.
Luci is a joy to the dogs and shelter staff alike! She always has a positive attitude, a smile on her face and shows up for her shift rain or shine. She dedicates time to each dog and focuses on their individual needs. Whether it's playing with a favorite toy in the yard, a long walk through the woods, or a cuddle on the couch in the Enrichment Room, she's your go to dog gal! Luci's extensive experience with shelter and rescue dogs is of great help to the shelter. The staff feel confident in her and her abilities, often having her do enrichment care with some of the more fearful or high-level rescues. Luci is great at "reading" them and can recognize what will make each dog happy and comfortable. Shelter dogs look forward to visits from volunteers with whom they often form special relationships with, and Luci is definitely one of them!
Luci volunteers at APS-FH because of her love for working with dogs. She feels like she can contribute with her years of experience and we here at the shelter all agree!
Thank you so much, Luci, for making a difference in the lives of shelter animals. You are a wonderful friend to all the dogs here at the shelter!