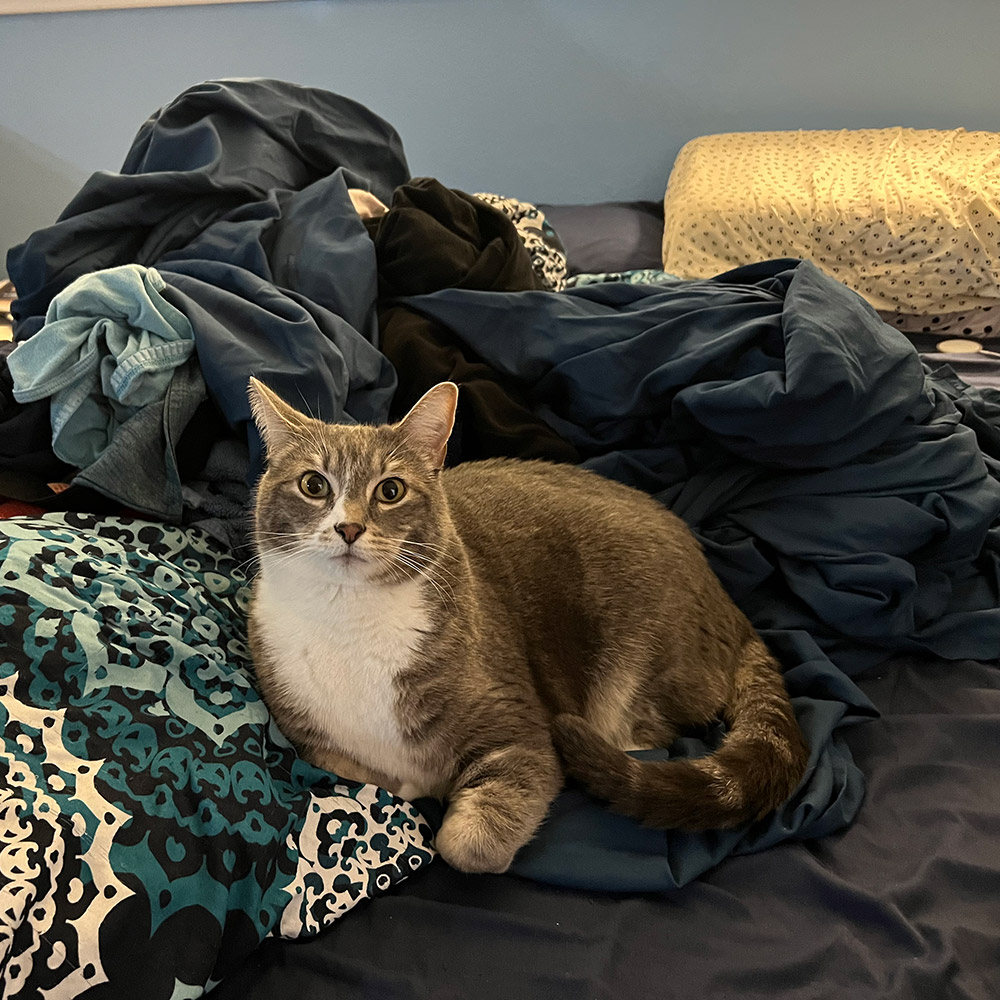 At the start of 2023, we were so thrilled to see one of our longer-term cats here at the shelter finally find their forever home here on the island!
Prior to his adoption, Petite (now Gizmo) had been with us for ~1.5 years, and in that time had amassed quite the fan base. Whether you were staff, volunteer, community member, or just a visitor passing through, Petite would quickly charm you. He was such an easy-going guy that he became our go to for introducing new cats; knowing that no matter who we introduced into his room, Petite would welcome them in and help them feel comfortable. Although Petite could woo anyone eventually, he wasn't a "showy" cat, and because of that would often get overlooked for the newbies who came into his room. That, plus his need for staying on a medical diet, unfortunately made Petite a guy who was looking for his *just the right fit* home for longer than most cats in our care. Then, just like that, one day Petite's people came!
Libby & Nat came to the shelter in search of a new cat for their family, and before being in our Community Cat Rooms for long, they came back to staff and said "Petite's the one"! Although all adoptions give us a sense of the *warm fuzzies* this one was extra special, because it gave us a reminder that an animal can be in our care for months, or years, then one day everything can change; one day their forever family comes looking for them and it's a perfect match all around!
Petite, now named Gizmo, has been in his home for ~1.5months now, and our staff was thrilled to receive an update from his family. With their permission, we are excited to share these photos of Gizmo living his best life, and the words below: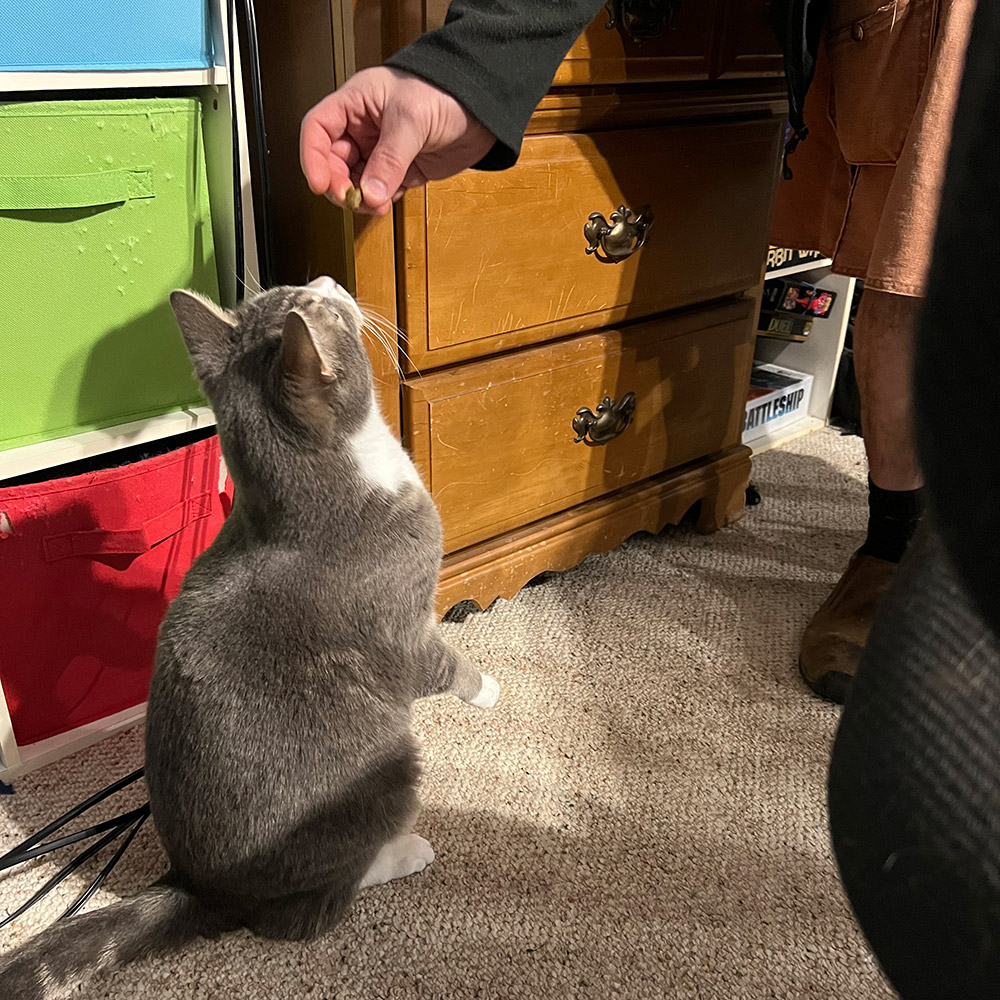 "He's doing really well with his new sister, Peawee. We are totally in love with our sweet guy! We wanted to say a huge thank you to everyone who has stopped us in town to congratulate us on the addition of Gizmo to our family. We have even had two people drop off treats for our new kitty. It's really special to know that we are providing a good home for such a beloved kitty ♥️ "
Thank you so much to Libby, Nat, and Peawee for welcoming Gizmo into your home & hearts!