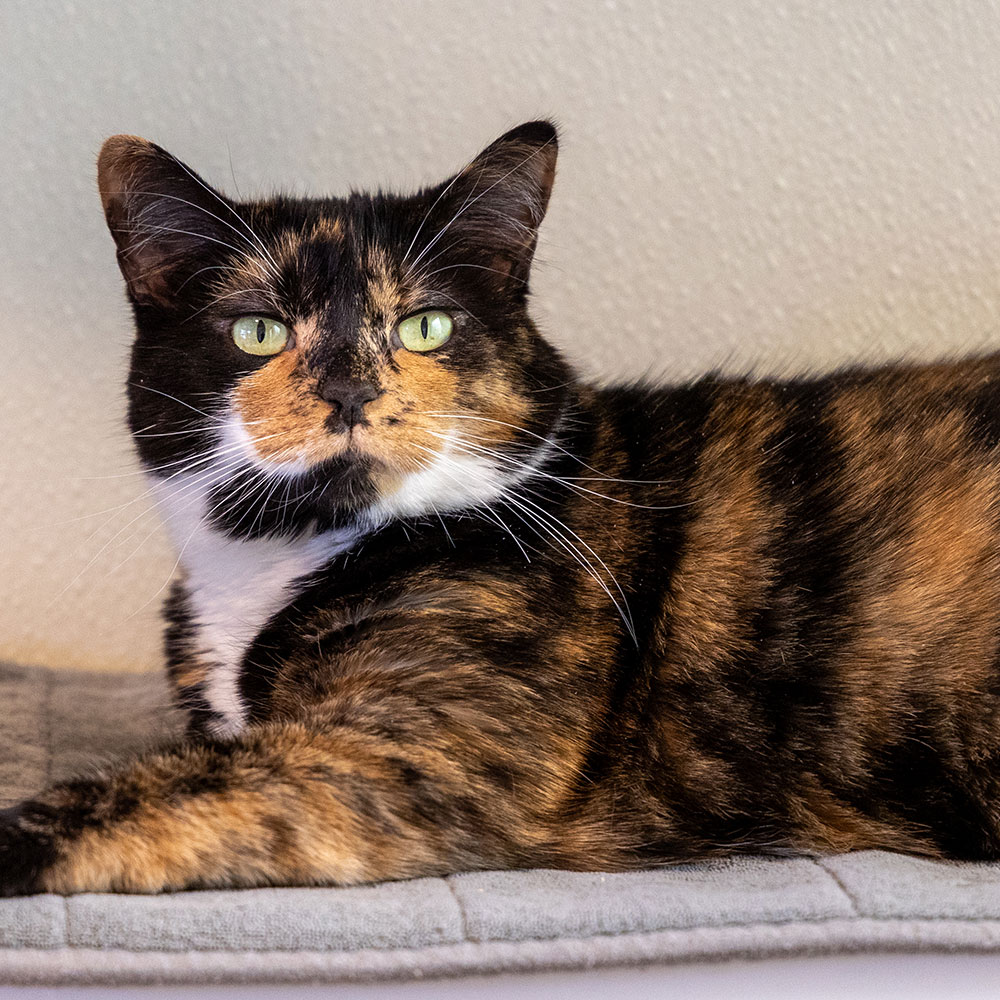 Age: 7 years old
Sex: Female
Breed: Calico, Declawed*
Origin: Florida
Weight: Who's asking? Don't you know it's none of your business what someone's weight is?
Personality: Sweet as a Button, but Take No B.S. Kinda Gal
Energy Level: I appreciate a life of lounging, with excitable moments peppered in.
Likes: Laying Belly-Up, Supporting My Fellow Queens, Cozy Thrones
Dislikes: Boys-Only-Clubs, Fast Fashion, Disloyalty
My name is Lulu, and you may bow your allegiance before me. As you'll notice by my room placement at APS-FH, I am a Queen and I am revered as such; I rule in Room 2 with Lady Madonna.
As strong, confident women, Lady M. and I rule alongside one another with unmatched decorum, and all day long, those who enter our kingdom (Room 2) are left to reap the benefits. Their loyalty to us is of course rewarded, in that we allow our subjects to express their adoration for us in the form of appropriate-pets, speaking-to-us-lovingly, and appreciation-from-afar.
Make absolutely no mistake, Lady M., and I are not the kind of Queens looking for their King. But, we are both currently in the market for moving to new Kingdoms. Are you looking for a Queen to take rule of your life, your home, and your heart? Then come to Room 2, shower us with the aforementioned approved offerings, and pledge your loyalty to either Queen Lulu, or Lady Madonna. Then submit your applications to the APS-FH Team for a chance to take us** home, so your Happily Ever After can officially begin!
* I'm a Declawed Queen, which means I need an indoor only home
** Although Lady Madonna and I rule well together in Room 2, we are looking to be adopted into separate homes