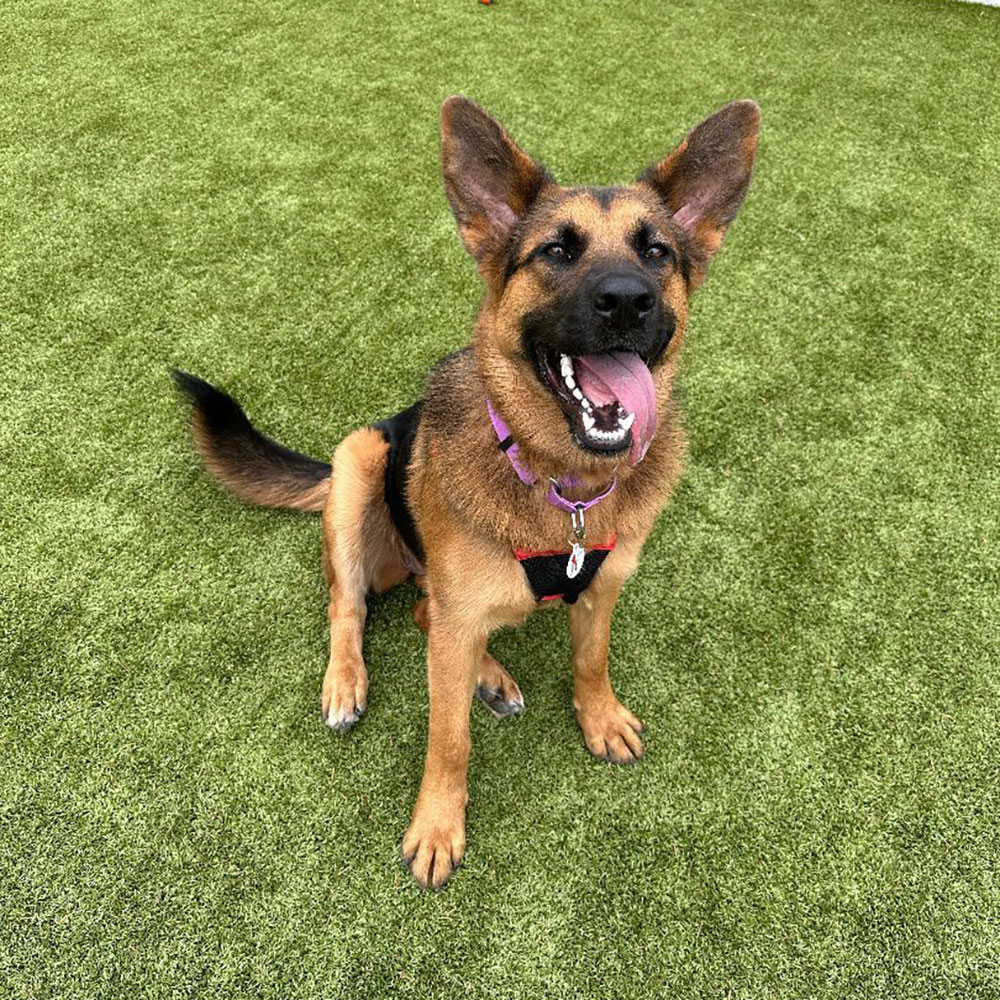 Age: 9 months old
Sex: Female
Breed: German Shepherd/Lab Mix
Origin: San Juan Island
Weight: 80lbs
Personality: Lovebug, Party Girl, Intelligent
Energy Level: Medium-High
Likes: Praise, Playgoups, Cuddle Time
Dislikes: Being Bored, Chickens
Hi I'm Mea! I'm a 9-month-old German Shepherd/Lab mix full of love and life! I am happy-go-lucky and so much fun! I'm floppy and bouncy at the same time! I absolutely adore getting cuddles and affection from all my favorite people (which is basically everyone!). I could sit and stare into your eyes lovingly for hours and hours. I am so appreciative of all the pets and kisses I can get, so much so that I prefer that over treats most of the time!
All my animal and human friends say I am the most fun to play with! They all love to play with me and have fun in the yard.. well except cats, they don't like to play with me because I play too rough with them. They are not my biggest fans so I would do best in a house without them. I am a great player with other dogs though so I would do great with the right brother or sister. I love humans and play great with them too, so even if I don't have siblings, I would be happy just spending time and playing with my humans.
My human friends also say I am super smart! I love to learn and am very eager to impress you by learning new tricks and commands quickly. I am not much of a chewer, which is impressive considering my age and breed! I am happy to do whatever task you set me to, or I can keep myself busy when you are. I'm pretty much perfect!
I'm an all-around bouncy, bubbly, baby girl with so much love to give! I can't wait to bunny hop and kiss my way into your heart and my furever home.