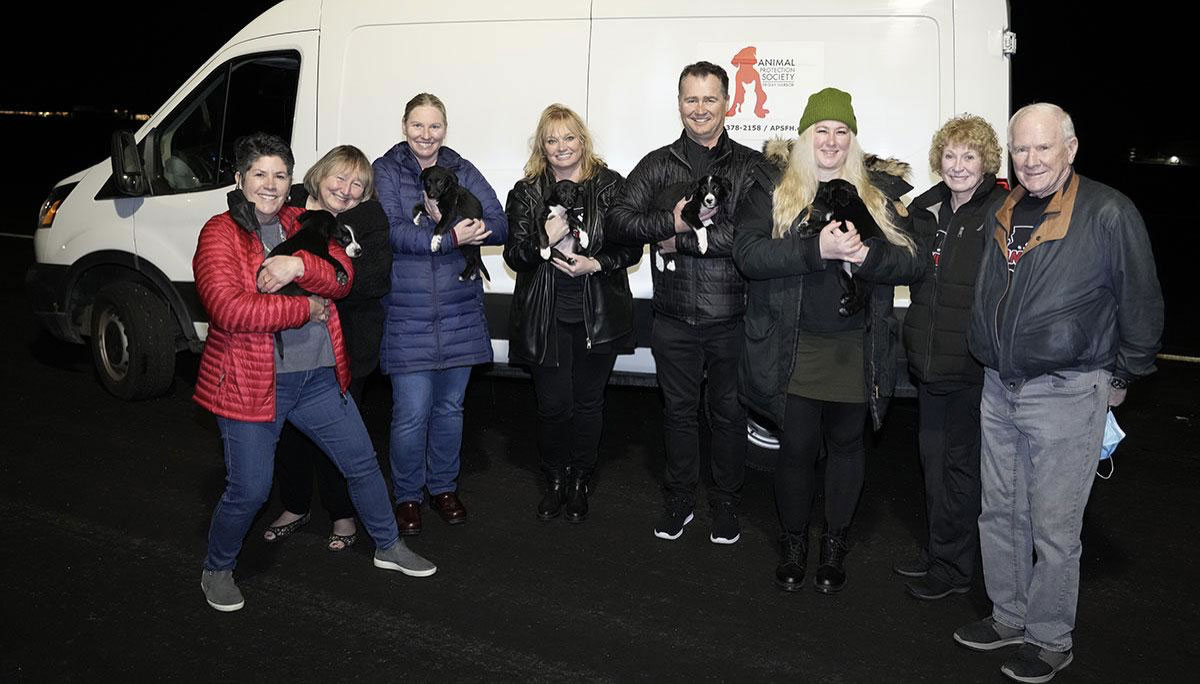 In mid-January, we were contacted by OkanDogs (a non-profit organization supporting homeless dogs in the north-central Washington area) to assist with a litter of 11 puppies. Not having the capacity to take all 11 pups, we reached out to Orcas-APS to see if they could help with this transfer. Fortunately, they said yes!
Cindy and Hans Koch, mutual friends to both APS-FH and OkanDogs, paired up with the Seattle Mariners' Manager Scott Servais and his wife Jill to help with the transport of these puppies. Jill Servais has a profound amount of knowledge and dedication to animal rescue work and had recently been acquainted to OkanDogs and their desperate need for help in their region.
The Servais' joined the Koch's on their private jet to travel over to the OkanDogs to see the situation firsthand. On their way back, they arranged to bring a litter of pups to NOAH, as well as splitting up the litter of 11 puppies between APS-FH and Orcas-APS. Friday Harbor was the final stop, where a lovely reception and tour of APS-FH were given to the rescue crew.
Overall, the event was a major success, and it was a great show of partnerships, donors, and supporters coming together to learn about one another as well as assisting with animals in need.