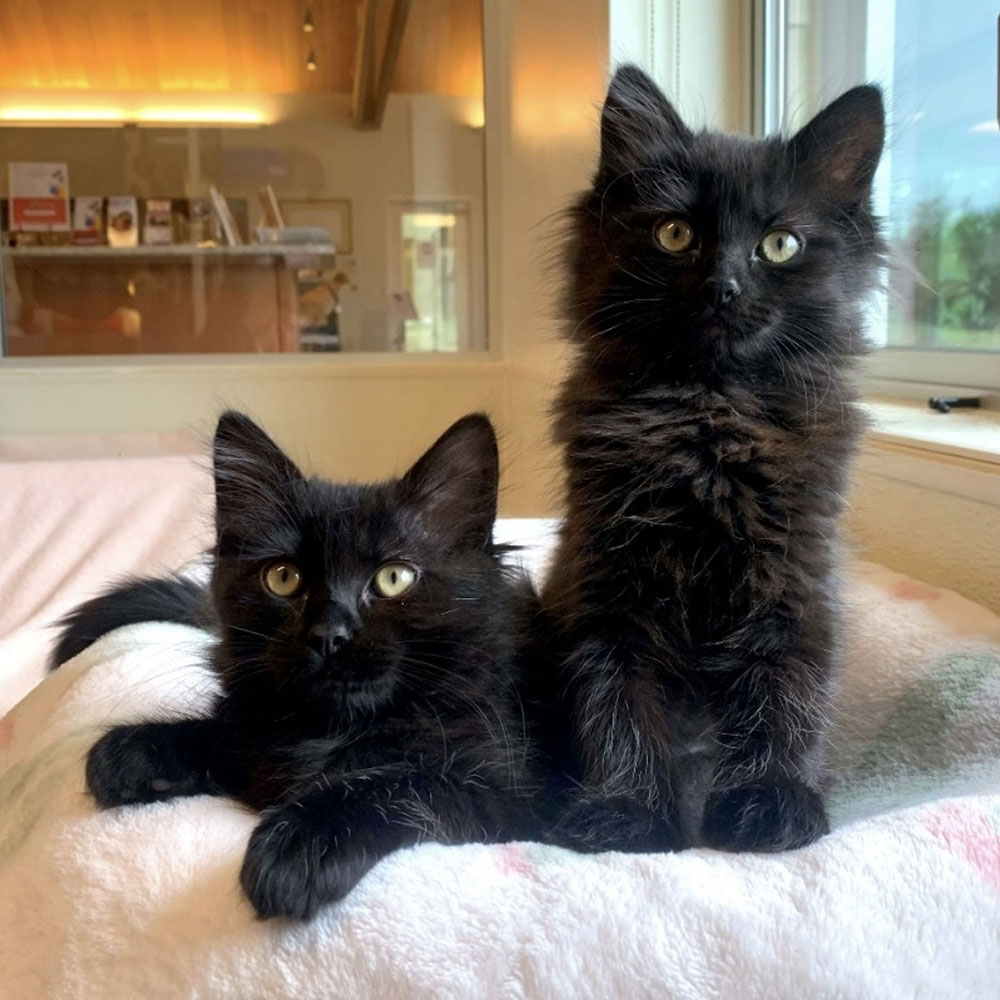 We cannot believe these sisters haven't found a home yet! They have been bottle fed in foster care since they were just under 1 week old and are looking for an indoor-only home together. Both are little love-bugs and want nothing more than to cuddle up and purr in your arms. Don't get the wrong idea though…they are still rowdy little kittens that love to tear around their kitten room and wrestle each other to the ground.
We are currently offering a 2-for-1 Kitten Adoption Special! Our kitten adoption fee is $150 which includes vaccines, deworming, flea treatment, spay/neuter, and microchipping.
If you are interested in adopting, you can fill out and submit a Feline Adoption Application from our website by scanning the code below. An Adoption Team Member will be in touch soon.
PLEASE DON'T PUT ANYTHING IN CRATE OR TAKE ANYTHING OUT OF THE CRATE.