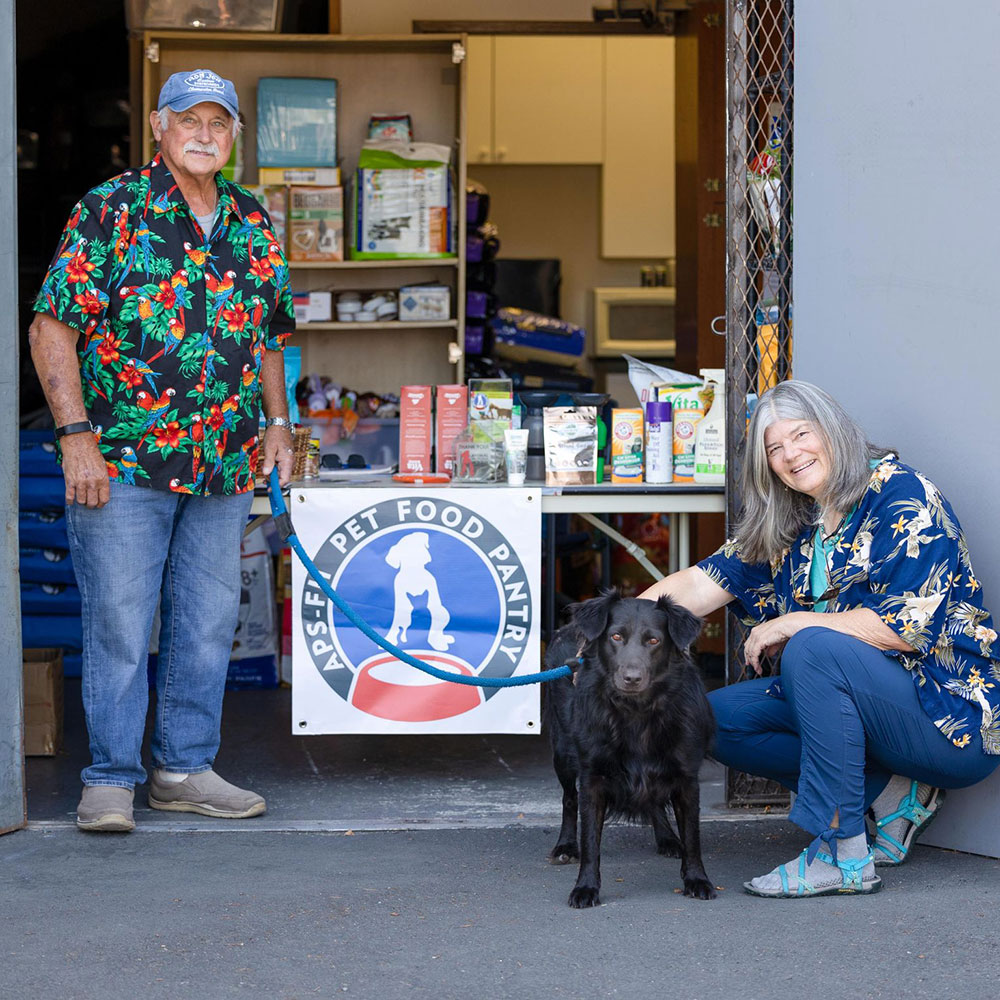 The Animal Protection Society – Friday Harbor is pleased to announce Jon and Kris Zerby as the APS-FH Volunteers of the Month for September 2021.
Jon Zerby is currently an APS-FH Board Member, but this husband-and-wife duo have been volunteering for APS-FH for many years; before Jon served on the board; even before APS-FH had a formal volunteer program! Because of their longtime service, the Zerby's have worn many hats (so to speak) over the years, helping in numerous ways for APS-FH. Their flexibility and reliability make this couple cherished members of the APS-FH Volunteer Program. Jon and Kris have volunteered at community gatherings and fundraising events, running odd errands, and generally jumping-in to do whatever is needed.
Their latest volunteer adventure is running our Pet Food Pantry (PFP) with their APS-FH alumni dog, June. The PFP is a community pet food bank helping to keep pets in their homes by providing pet food for families-in-need. Jon and Kris pick up pantry food and pet supply donations from the shelter and take them to Treasure Hounds where they bag up all the cat and dog kibble, organize and stock the pantry shelves, and work at the pantry handing out food and supplies to PFP patrons.
Thank you, Jon and Kris, your long-time service to APS-FH has helped provide hope and happy homes to thousands of dogs and cats!