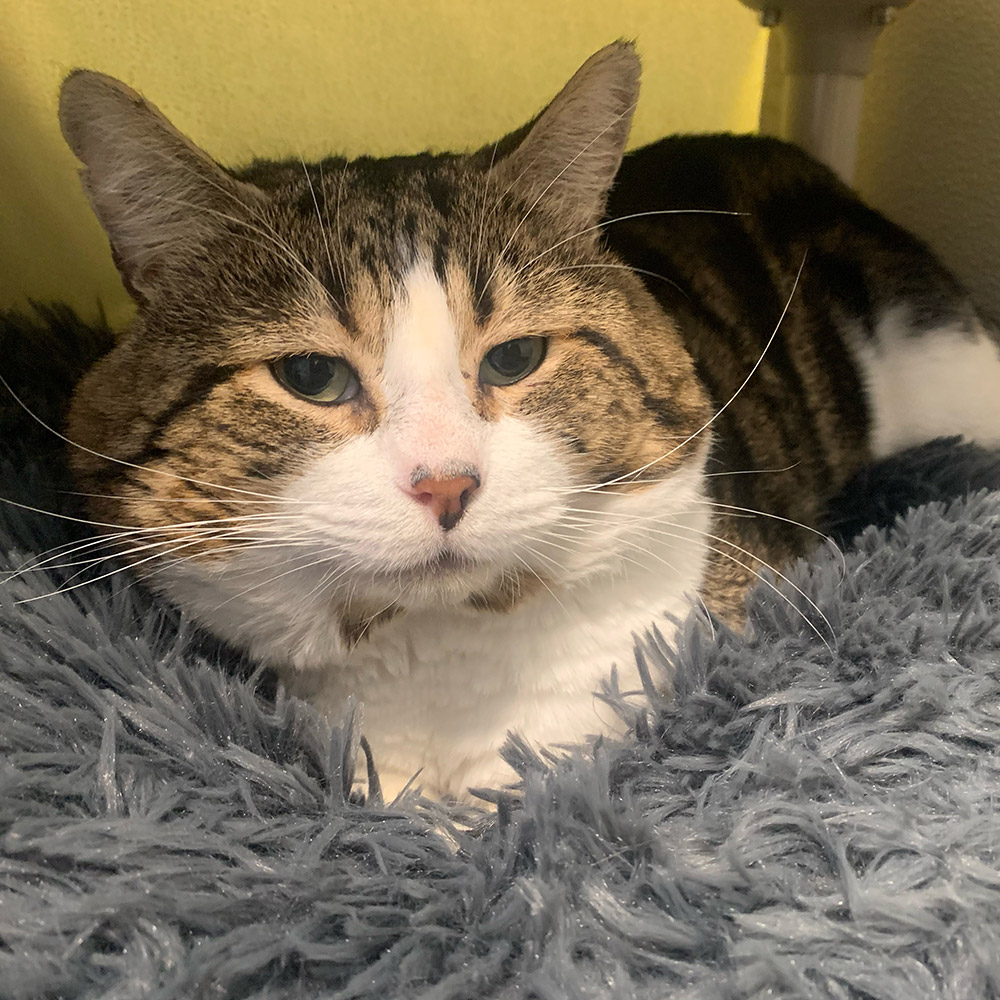 The name's Pudge, nice to meet'cha! Being the first featured P.O.W. of February, I thought it would be fun to highlight some things about myself that are on the theme of L-O-V-E 💕:
(1) You may have heard the APS-FH team all gushing about me; I don't say this to brag, I say it because they're telling everyone about me. I can hear them all through the windows of me and Rebel's room; within seconds of mentioning my name, they're mentioning my cheeks *insert blushing here*. It's not necessarily the first time a TomCat like me has heard such compliments from the ladies, but if I'm being honest, it always kind of surprises me when they do. I'll just say, I'm a lucky guy and I have no complaints, hah!
(2) A February shout-out to my bromance buddy, Rebel! We have a pretty cool backstory (a story for another day), but we ended up on some human's property and got taken to ARFS (Animal Rescue Friends Society of Grant Co, WA). ARFS found us a foster home which is where we've been since November, and then they partnered with APS-FH to get us here, which happened at the end of January; now Rebel & I are rooming together in the "Kitten Room". With the help of APS-FH Staff, we're fighting out what the future holds for our bromance. No matter what happens, if there is one I'm sure of, it's that I'm forever grateful to have a friend like Rebel! Bonus: we even look a lot alike (minus the cheeks).
Quick Note/Reminder: You can see me and Rebel's photos in yesterday's "new cat post" here on @apsfridayharbor . We look friendly, and we are, but we are outside cats by nature; so it's just taking us a little bit to acclimate to the shelter life, and to adjust after our transport to San Juan Islands. We're looking forward to meeting you, but we appreciate slow intros, and your patience as we settle in.