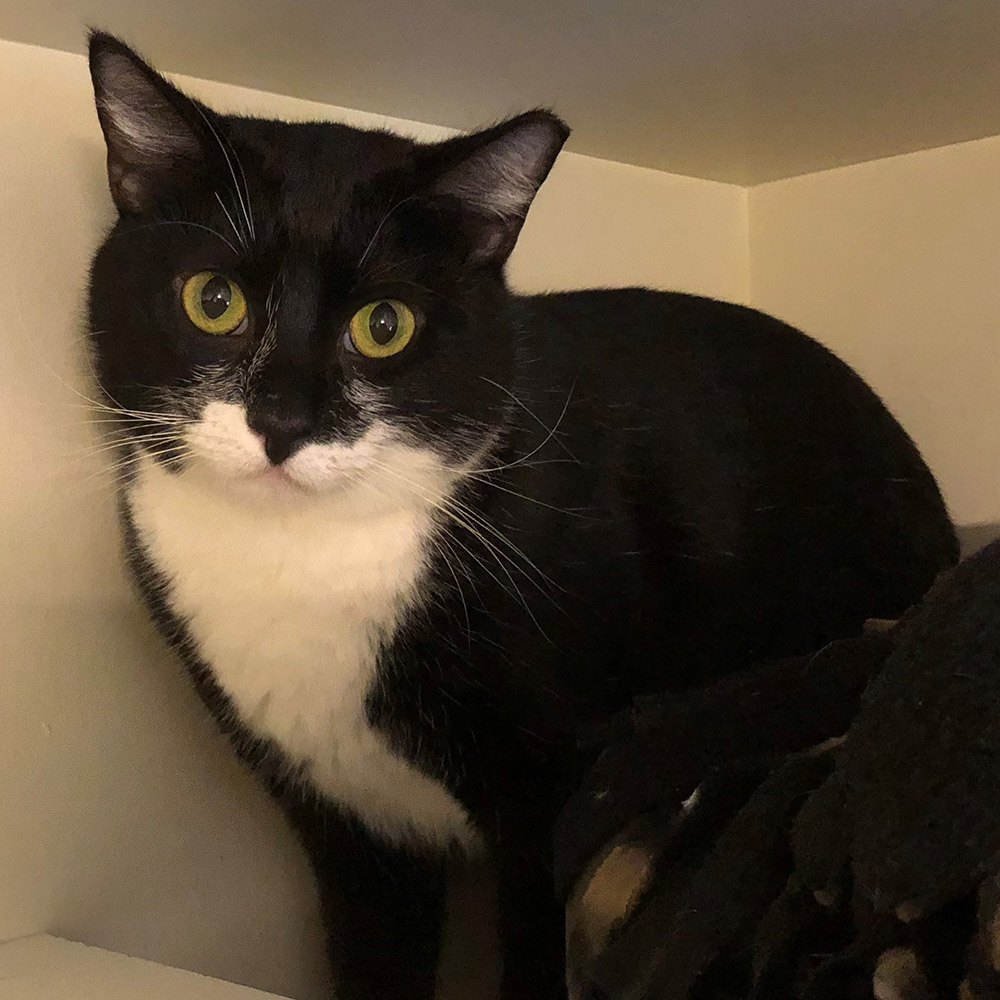 Howdy, the name's Joe Dirt, but you can call me Joe. As you may be able to tell by my greeting, I'm a southern boy! I was born and raised in New Orleans, but just a few weeks ago, I traveled by plane, automobile, and ferry, to arrive here on San Juan Islands.
Although I've been at the shelter for a few weeks now, not many people have seen me yet; that's because I'm one of the shelter's community cats who enjoys hanging out on the higher shelves. Since I'm not the kind of guy to come down for every visitor, the only people who have really seen me are APS-FH Staff/Volunteers, and the guests who are comfortable using the step-stool in our room.
With this affinity of mine for hiding, my Louisiana roots, and Mardi Gras just around the corner (2/21/23), I thought I'd use my Pet of the Week Feature to share some interesting facts about MARDI GRAS MASKS 🎭 with my new San Juan Community! Did you know…
Mardi Gras has a 300+ year history in the City of New Orleans; its origins surround the tradition of wearing masks to give the wearers the ability to mingle among the classes and engage in behavior without later retribution.
Originally, Mardi Gras masks were primarily worn by women and those in the poorer classes, but eventually was widely practiced by all
Mardi Gras float riders are required by law to wear masks
Thank you for allowing me to share a little bit of Louisiana with all of you. New Orleans will always be a part of my story, but I am excited for the next chapter here in the PNW; I really hope to find my forever family here! Are you them? Can I feel at home enough with you to let down my mask?