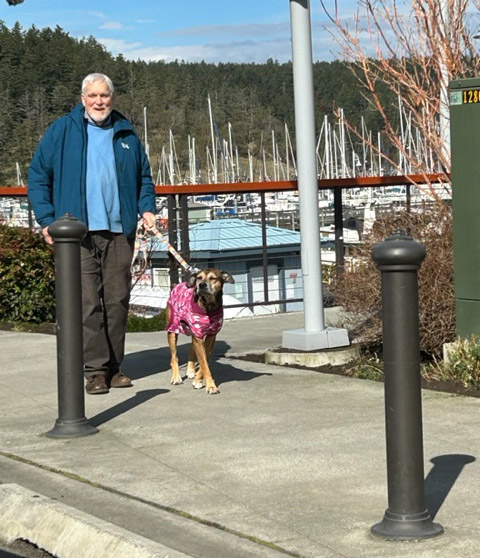 If you visited our shelter in February 2023, it was very likely that you met senior dog, Princess, our then lobby dog, who came to us on a Greater Good Charities relief flight from Louisiana. Princess' aging malnourished body was covered in scars, lumps, bumps, sores, broken teeth (including canines), and being unfixed, you could tell she had raised multiple litters of puppies. Our Medical Team immediately started diagnostics on her: bloodwork, urinalysis, fecal, etc. and nearly all the diagnostics that we ran came back irregular in some way, labeling Princess was going to be a bit of a "project" dog. She tested positive for giardia, had a UTI, her bloodwork indicated an infection, and during her spay surgery multiple masses were removed along her mammary chain and sent off to the labs. Concerned that the tumors would come back positive for cancer, the shelter staff decided that no matter the outcome or results, we were dedicated to finding Princess the Island retirement life she deserved. As we waited patiently for results, Princess was able to pass the time as the shelter lobby dog. She was not a shy girl and stole the heart of nearly anyone that would cross her path! After many diagnostics and treatments, Princess was cleared of cancer, cleared from giardia and her UTI, and had gained almost 10lbs during her short time in our care. She was adopted by a wonderful couple on Orcas Island who are committed to showering her with love for the rest of her days.
With the amount of people Princess touched in a small amount of time, we knew so many people in our community would be thrilled to read these heartwarming updates from her adopters:
"Sweetpea (we never got around to calling her Princess) is amazing. She is really good at being home and being a part of a family. She is gentle, sweet, and loving. She can shake, sit, lay down. She loves to go for walks.
We go to bed together, she in the corner of my bed and me on my side. When we first get up, she goes out joyfully then comes back to bed. When we are getting up for reals, she inches her way over to me, smiles and licks me to say good morning, and we get up. I have never had such a fast and thorough eater. I can't believe how much she eats, twice a day, but her ribs are less prominent and that gives me pleasure. She hopefully will reach satisfaction at some point, but it is a pleasure to feed her, twice a day plus snacks. There is so much to learn as we become family. Everyone who meets her loves her, and she has developed quite a fan club here on Orcas."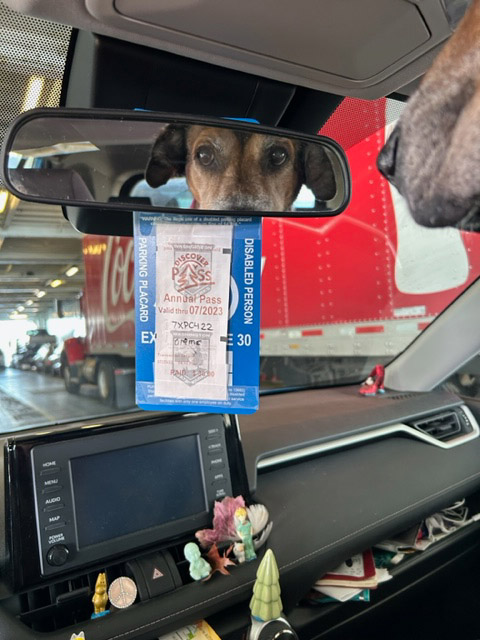 Thank you so much Sally & Michael; for opening your hearts and home to Sweetpea (Princess)💞!! We also greatly appreciate you providing us with this update, and allowing us to share it in this way.
Massive thanks to Greater Good Charities for performing the life-saving transport that brought Princess from Louisiana to us here on San Juan Island ✈️👏🏻🎉
If you have a "Happily Home" story you'd like to share with us, we'd love to hear it; it may even get shared on our social channels! Email me (Emily) at outreach@apsfh.com