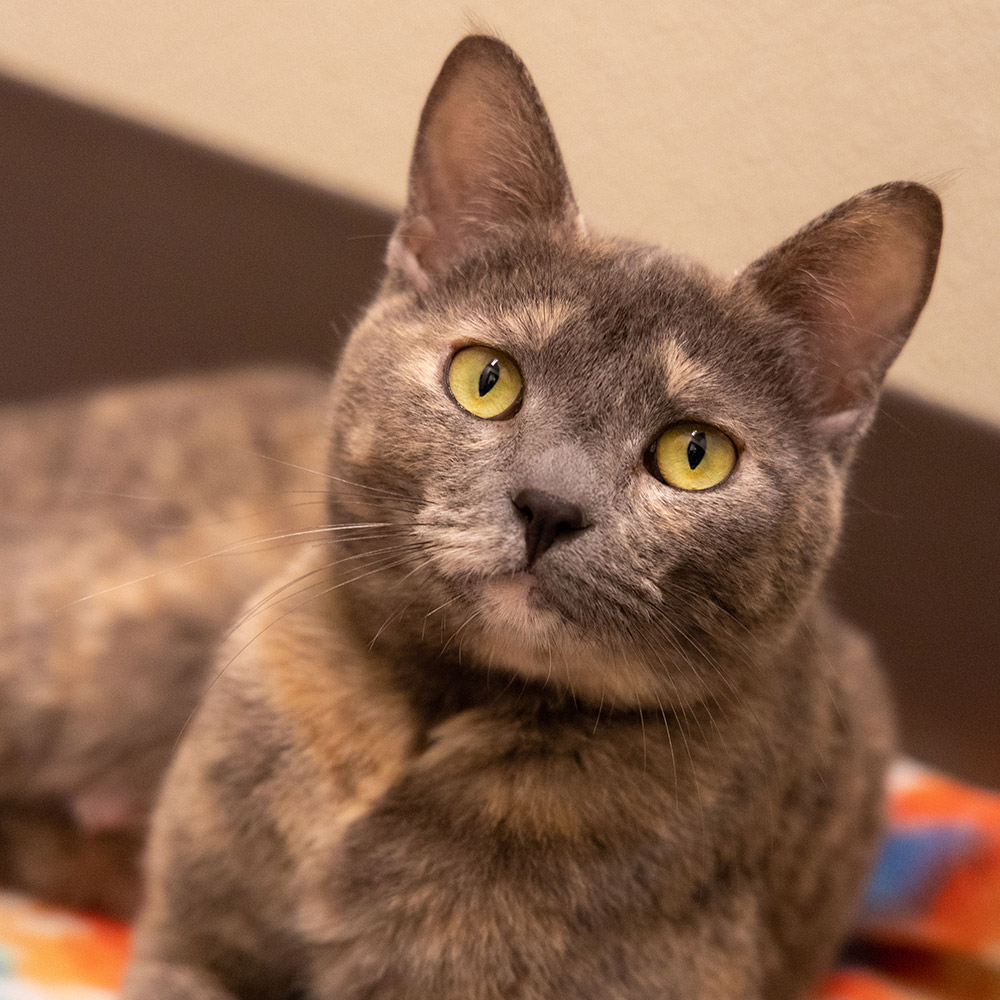 Hi there, I'm a cat, but my name's Bunny! With Mother's Day this week, APS-FH thought it'd be nice to feature me — a new mother myself. At the start of spring, I not only welcomed in the season, but also my first and last (thanks to the shelter's spay/neuter program) litter of kittens. And just like their mother, each one of my 5 kittens was given a name so they too could be cats named "bunny". I'm so overjoyed and grateful to share that all my babies have since been adopted into loving homes. Their names may change, but that's for their new families to decide, and I'm okay with that. No matter what their names may become, they'll always be my "bunny babies": Mopsy, Flopsy, Cottontail, Velveteen, and Peter — forever in your birth momma's heart.
Speaking of adoption, I'm now patiently waiting at the shelter, and hoping that like my kittens, I will be able to soon land in a home with people who love me. I may have just become a mother, but at just one year of age, I'm nearly a kitten myself. With that being said, I'm looking for a home that welcomes my nurturing mom side, while also appreciating my youthful kitten side. Maybe I could even get the best Mother's Day gift
of all – me being adopted into a loving family!