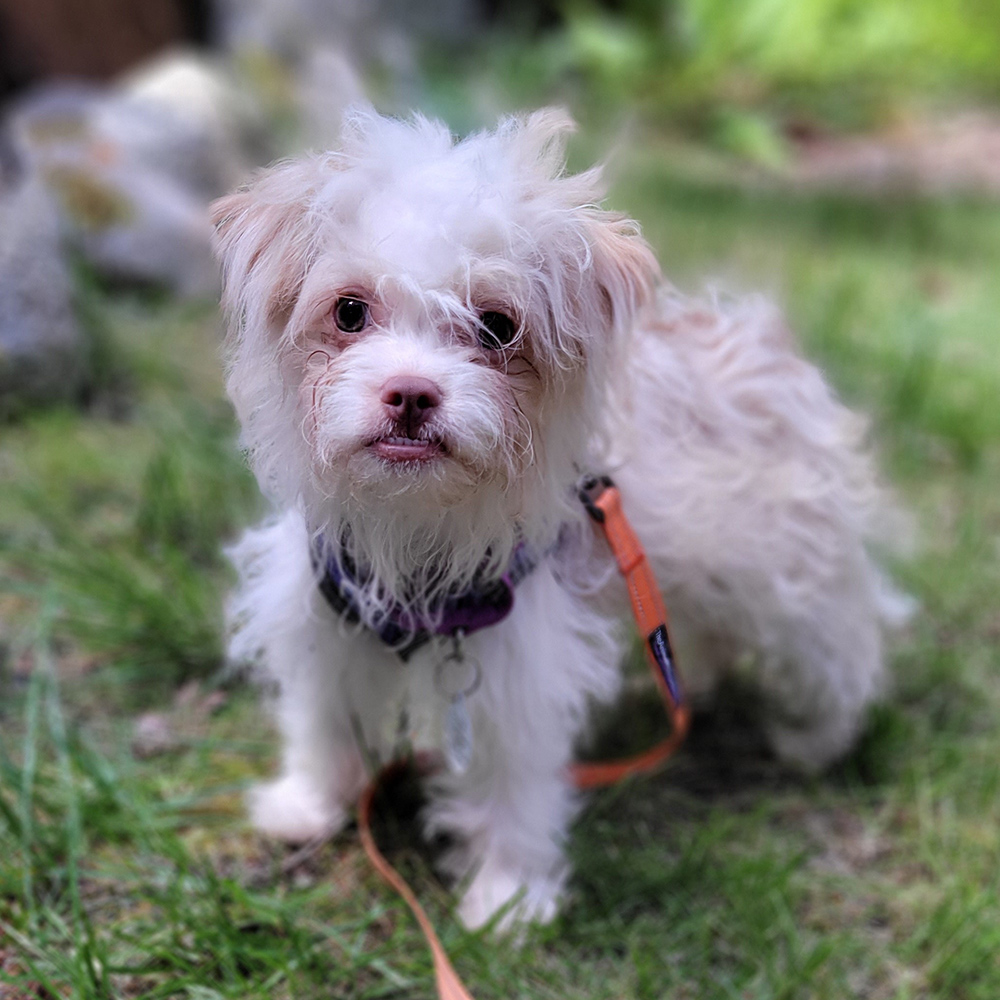 Age: ~6 months 
Sex: Female
Breed: Coton de Tulear Mix 
Origin: Eastern Washington 
Weight: ~6lbs 
Personality:  Sweet, Silly, Sensitive
Energy Level: Playful pup meets major cuddle-bug
Likes: Court Jesters, Close Friends, Selfies
Dislikes:  Dentists, Fireworks, Personal Space
Hi, I'm Violet! My brother, Brownie, and I just recently arrived, and now that we're here, are looking for our next move! At just 6 months of age we've already had quite a bit of adventure, having been happy to meet friendly people all along the way. However, we're both hopeful that our next chapters will be more about meeting our person, and getting to know, love, and grow with them!
True to our Coton de Tulear breed, we are cute-little-cotton-balls, and just about the best companions you could ever ask for! After reading that last sentence, you may be wondering what makes us such good companions. Well, I'll let my brother speak for himself, but for me, I pride myself in bringing the following to my friendships:
Closeness Is Key – Did you know that things like cuddles and hugs are good for you?! I'm just a puppy, so I don't know the exact science behind it, but it's true! With that in mind, you can count on me to be in your lap or arms, at your feet, or very close by to you, at all times where it is physically possible!
Emotions Are All Okay – Being a friend means being there through the good and the bad. That's why you can count on me to be by your side in happy, sad, silly, or grumpy times. If you need me, I'll be there!
Express Yourself Authentically – Some of my favorite things about myself are also things I've been picked on for, like my off-kilter-grin, my sometimes-wild hair, and my super silliness. These things are part of what makes me ME, and I want my friends to love me because of them, not in spite of them. This is just one of the reasons why I'll always accept Y-O-U, just as you are!
Do I sound like the kind of forever friend you're looking for? Oooh I hope so!