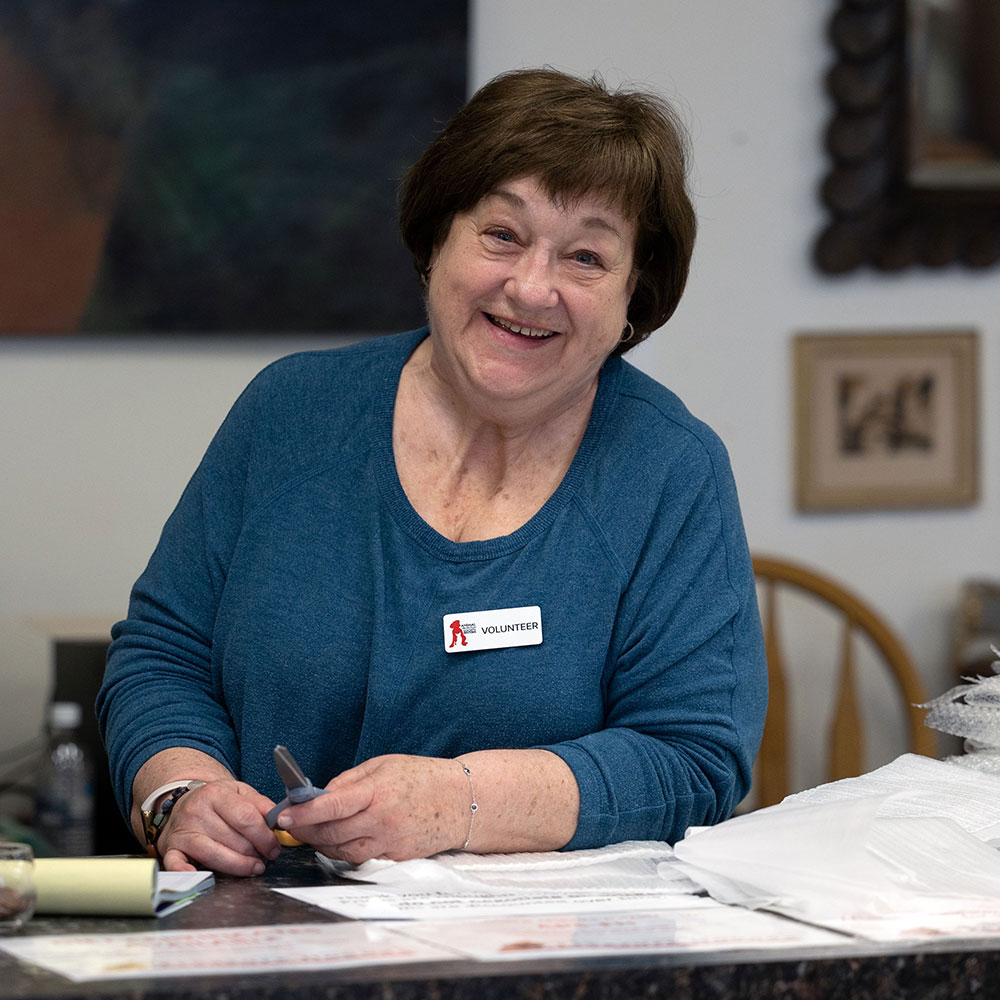 I first visited San Juan Island in 1986 when we stopped for two nights on a small ship cruise going to the World's Fair in Vancouver BC. Since that time, I have visited frequently, moving here permanently in the fall of 2021.
After graduating from college in Colorado, I taught school in the San Juaquin Valley in California, then transitioned to working for the government in Civil Rights Compliance in Florida. In 1981 I moved to Pasadena, California and began a 40+ year career in commercial real estate.
I've always had a deep commitment to equity of treatment for both animals and people. The quality of my life has been fabulously enriched by numerous pets over the years. Now, serving as a volunteer with the APS-FH, I've loved becoming part of our community while also supporting their very important work. To shoppers at Treasure Hounds, I have become a very family face and enjoy my time there immensely!