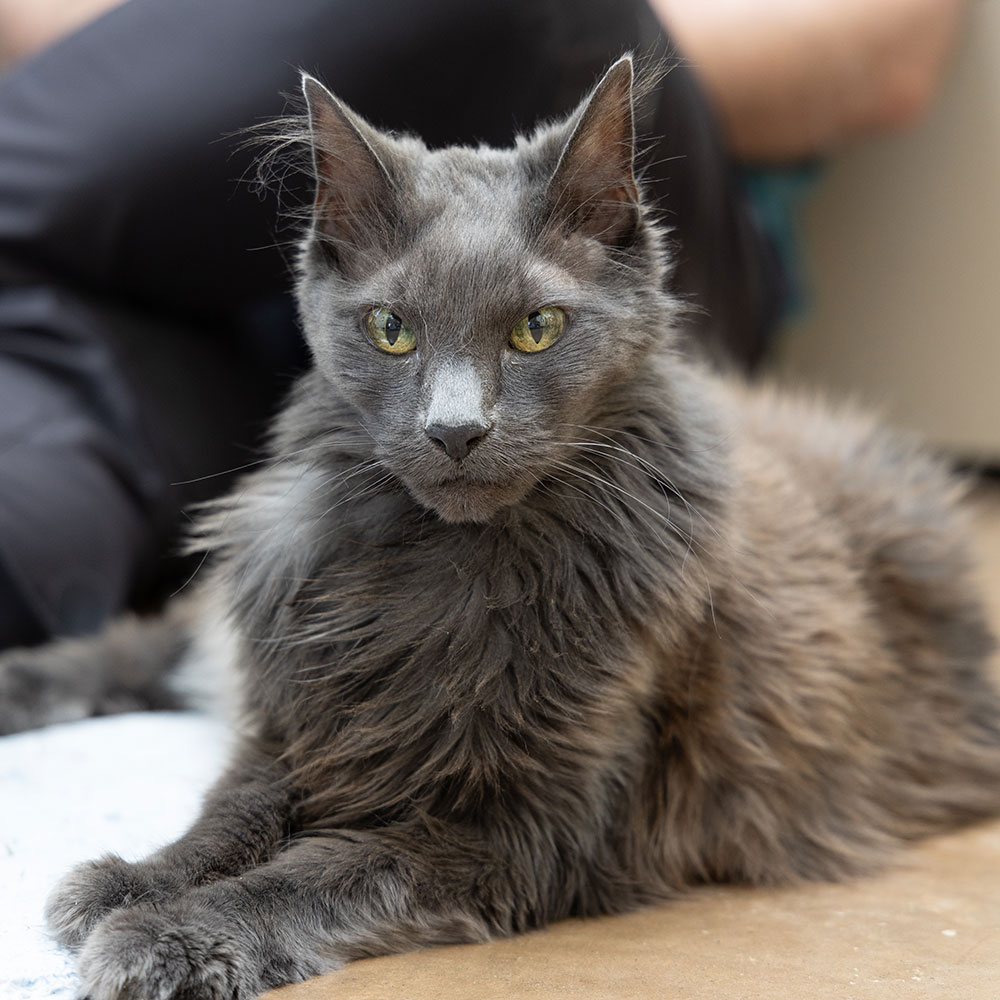 Age: ~13 years old
Sex: Female
Breed: Domestic Long Hair
Origin: San Juan Island
Weight: ~10 lbs
Personality: Resilient, Honest, One-of-a-Kind
Energy Level: She's a senior who can be active, but prefers relaxation at this stage of her life
Likes: A Warm Cup of Coffee, Moonlit Nights, Fortune Tellers
Dislikes: Scarecrows, Heavy Rain, Commotions
Hi, I'm Meg and I currently live in the Hallway of APS-FH's Community Cat Area. I've been here since August, and before that I spent most of my life outside in a barn community. Then, when this year started, and my health began to change with age, I needed assistance. Luckily, I was taken in, and cared for by varying humans; the latest iteration of which is now here at the shelter.
Being here at APS-FH and getting to meet other felines, and the humans that care for, or visit us here, has been quite exhilarating! Although this isn't the barn that I'm used to, it feels a lot like a community here too, and I am quite enjoying myself. This is a place hustling and bustling with activity, but it is also safe and cozy and healing. I can feel that it is exactly where I need to be right now, and I am thankful for this moment to recharge, reassess, and reset. Now that I have the time and space, I spend a lot of it thinking about what my next chapter will look like: what will it involve, how long will it be, and with whom will I share it?
While I don't have it all figured out just yet, I trust that I will one day; that the universe will send me the answers, or maybe even a person who wants to write this next chapter with me. C'mon universe, don't let me down!