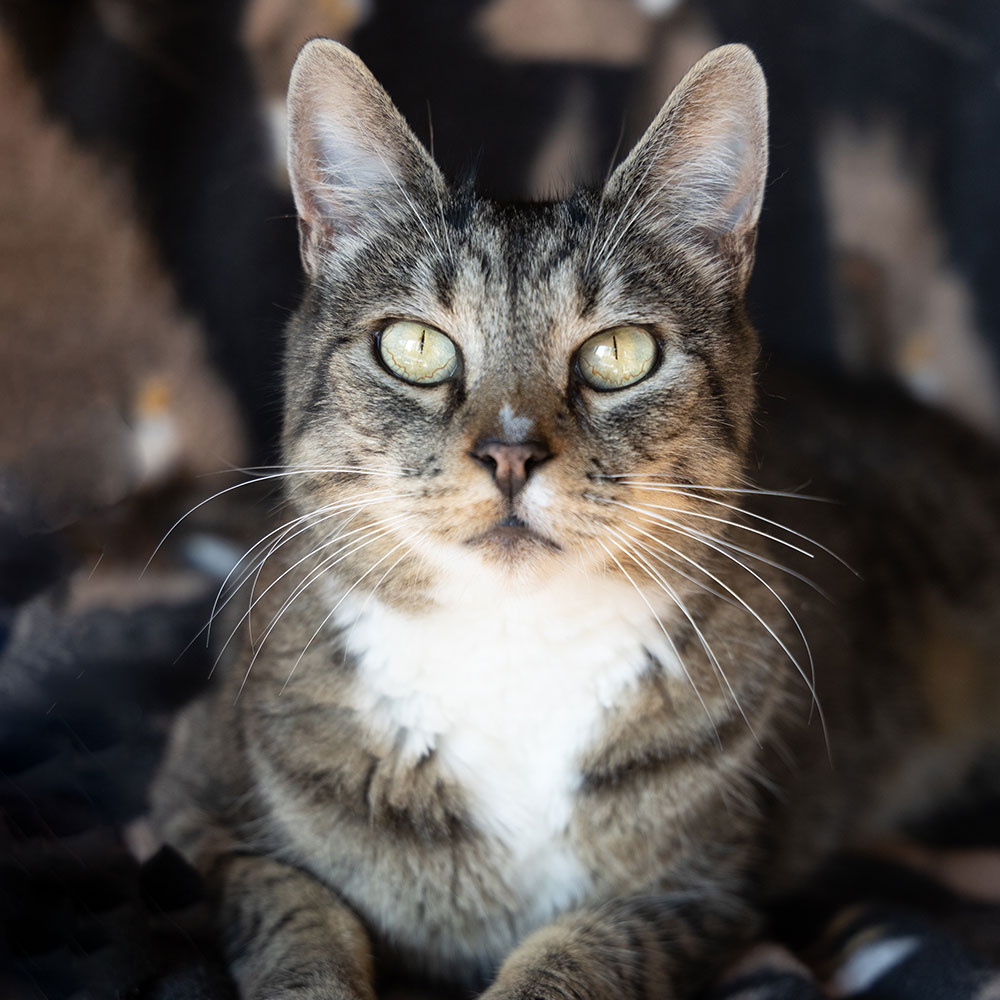 Age:  ~3.5 years old   
Sex: Female
Breed: Domestic Short Hair, Tabby
Origin:  San Juan Islands
Weight: ~9.5 lbs
Personality: Cute-as-a-Button, Chatty, Confident
Energy Level: Medium
Likes:  Adventuring, Talk Shows, Loungewear
Dislikes:  Silent Movies, Being Shushed, Large Crowds
Hey there, I'm Echo, and as my name suggests, you may hear the carrying of my voice before you see me. I've always liked my voice, and have relied on it when talking to and meeting new friends, telling others about myself, and even when asking for help; the latter of which is how me and my voice found ourselves currently at the shelter.
A few months ago I showed up on someone's property, and began using my voice to call out to the people inside. When they eventually made my acquaintance, they were immediately taken aback by how friendly I was, and because of that, assumed I must belong to someone. However, despite the residents & APS-FH's many attempts to locate my owners, the search came up empty. When it was clear I no longer belonged to anyone, I was brought to the shelter, where I currently live awaiting the arrival of a new person for me.
Although I've done alright taking care of myself, and have now grown accustomed to life at the shelter, I often spend my days here dreaming about when it will be my turn to leave this place behind; a time when someone(s) walk through my room door, and falls in love with my voice, and the cat behind it, ME!
Could you be, or know, that person(s)? Oh, I hope so! Come find me at APS-FH, and we'll talk out all our amazing plans for our future together!