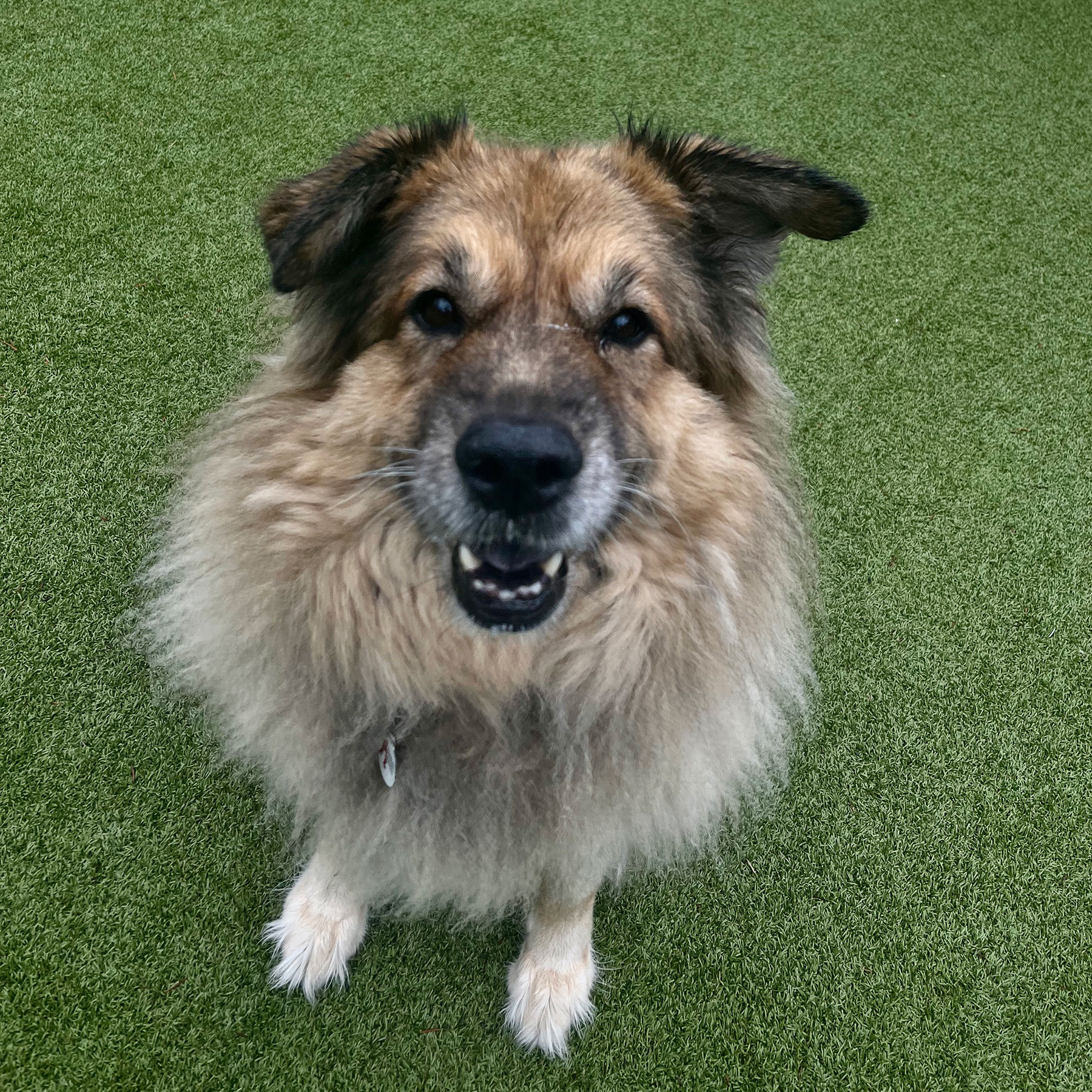 Age: ~10.5 years old
Sex: Female
Breed: Shepherd/Chow Mix
Origin: Arizona
Weight: I'm always a good girl when they check my weight on the scale, but I never look down at the number. I won't let a number define me. I am full bodied, and fabulous! Thank you very much.
Personality: Trusting When It's Earned, Youthfully Spirited, Organized Collector
Energy Level: Senior in her active retirement
Likes: Real Photo Booths, Watching "Her Shows" on TV, Good Romp Arounds (With Respect to My Arthritis)
Dislikes: Bad Hair Days, Judging a Book By It's Cover, Hair Clogged Drains
Hi, I'm Bacchus. You may have not seen me there; not because I'm small in size, but because I can be quiet; and being quiet sometimes means also being overlooked. Unfortunately (through no fault of my own, or that of the helpful shelter staff), that now also seems to be the case here on the "Adoption Floor" at the shelter.
My shy-at-first personality paired with the fact that I'm what they call an "easy keep" when it comes to my tidy kennel, means I don't always pull a ton of attention like some of the other dogs do. In a busy shelter environment, with so many of my kind in need of support & adoption, some of us can just get a little lost in the system. It's no one's fault per say, but just a hard fact of life.
I have a long story, having originally made my way from a reservation in Arizona to ultimately APS-FH in Friday Harbor, WA in May of this year with a lifetime in between. In the almost-six-months that I've been here, I have seen a lot of my fellow adoptable canines go home; they leave the shelter with the biggest grins on their faces, and it's because "their people" came to get them; they were finally "going home"! I've been in some places in my life that have felt like home, but for one reason or another, those homes didn't last. I am always so genuinely happy for the dogs when they leave; I send them off with well wishes, and then I go back to waiting in my temporary-shelter, hoping that soon it will be my turn. Will you share my story, and help me find a home, and person(s) of my very own?