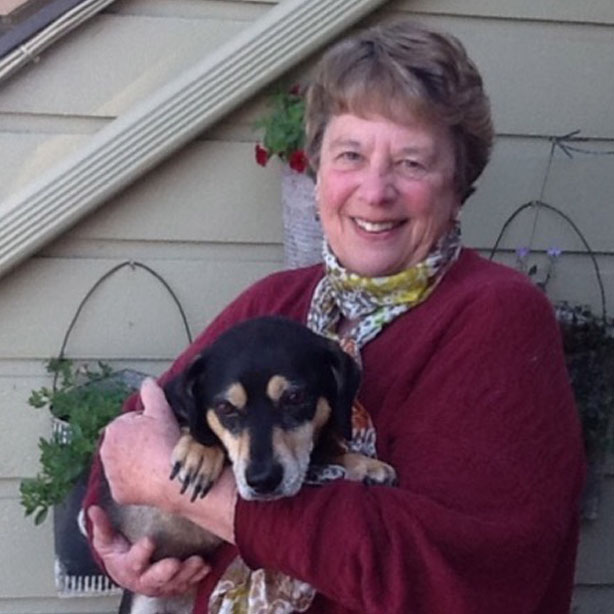 My name is Barlow. Some of you have probably met me around town with my mom Lori Stokes. Or you also could have seen us having fun at the dog park.
My story is an amazing one. Four years ago, I was pretty discouraged. I had endured more heartbreak than any pooch deserves (particularly one as handsome and smart as I am). But thankfully, I'm now happy as can be in my forever home where I can cuddle to my heart's content with my favorite friend in the whole world.
The earliest thing I remember was growing up on the streets of Los Angeles with a homeless man for company. After I was treated for the broken leg I got when I was hit by a car, my owner disappeared. So somebody took me to a shelter in Oregon, but because I would have died there if no one adopted me, I was moved to the island's shelter.
After a few days, I was adopted by an islander who promised he'd love me forever. But it was not to be. After I had lived with him only a few months, he died suddenly of a heart attack, and I was left to fend for myself for two whole weeks – until finally one of the sheriff's deputies came out to check on my owner and found him dead on the floor. The deputy tried to catch me, but I was so scared and traumatized that when he called to me, I ran off. After returning several times to try to capture me, he realized I just wasn't going to cooperate. So he phoned the shelter, and a member of the shelter staff (Lonnie Wood) came out with him to try another time. She sat down on the ground, called gently to me and offered me food, and because I instinctively knew she wouldn't hurt me, I immediately ran to her. She gave me a big hug and on the way back to the shelter, she promised she would find me the forever home that I deserved.
A few days later the deputy who had found me came by the shelter; he wanted to adopt me!! I was so excited! But wouldn't you know, it didn't take long before we realized that his wife was extremely allergic to me. So this couldn't be my forever home either. His parents decided they wanted me, but then guess what happened. His mom had a stroke, and she and his dad decided having a new dog was more than they could deal with. So back to the shelter I went!
In the meantime, my soon-to-be forever mom was mourning the loss of her last dog, who had died a short time before. Her friends encouraged her to go over to the shelter to see if there might be a special doggie there, just waiting for her, but she didn't want to go. So two of her friends each went over to the shelter just to check out the current residents. They both met me, and both called my mom to say there was a dog at the shelter that they knew was "the one": ME!!
My mom went over to the shelter, and we fell in love with each other at first sight. So that's how the first chapter of my life ended, and how my new life began. And the best thing of all is that we both just love to cuddle!!! I can curl up right next to her on the couch, or in her lap, or under the covers in her bed…and she couldn't be happier. Neither could I.