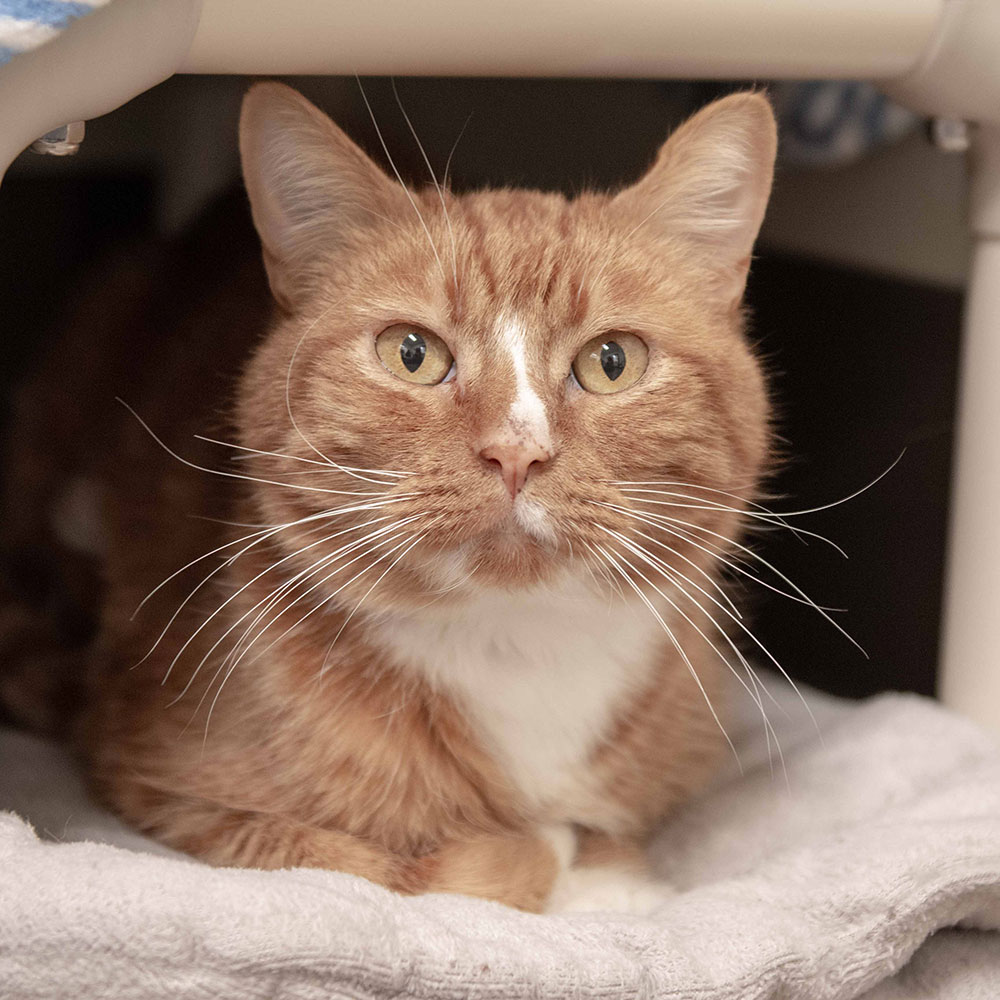 Hi there. I'm Wellington. If you're like me, you were born to be wild, but only moderately wild and only for a few minutes a day or when the red dot is in the room.
For the most part, I prefer napping and having someone to watch television and cuddle with.
I'm here at the animal shelter, hoping someone out there would like to adopt a moderately wild boy with a gentle personality. Let's meet soon.