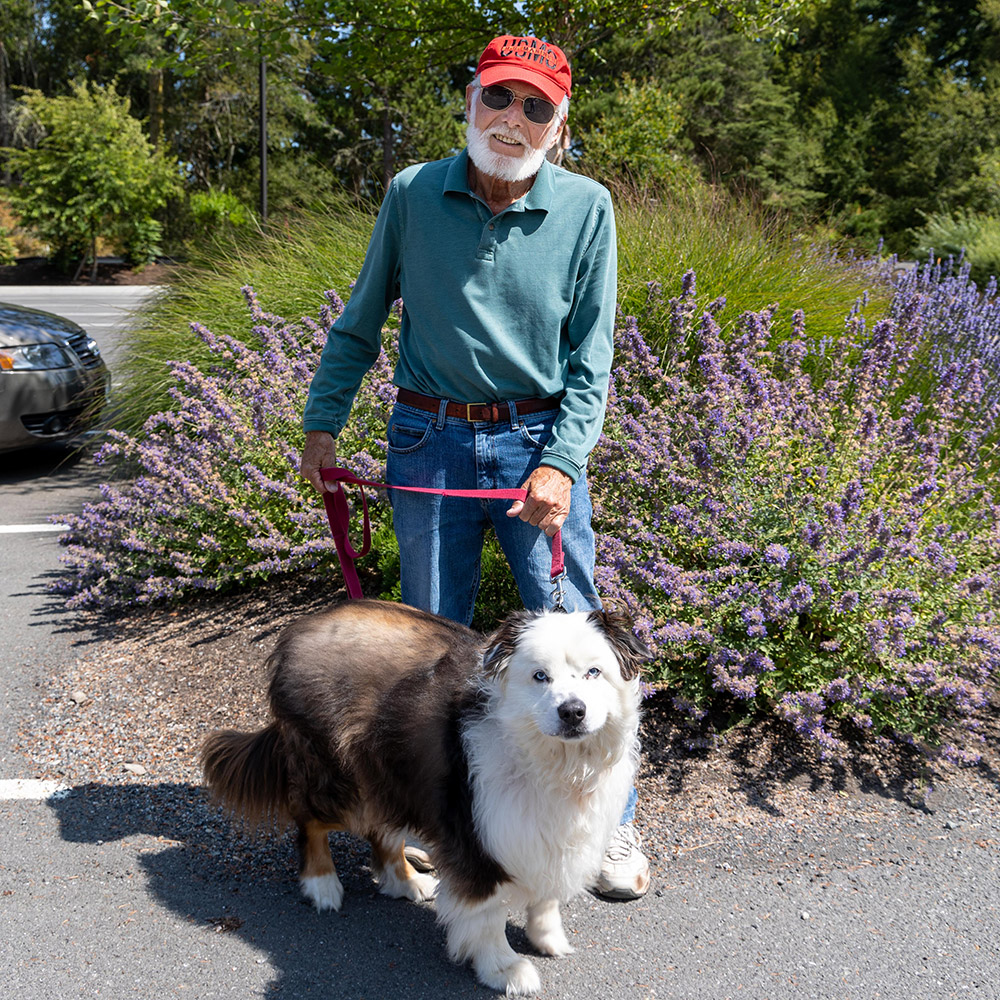 The Animal Protection Society – Friday Harbor is happy to announce Dave Pretz as the APS-FH Volunteer of the Month for August 2021.
Dave is a long-time islander and has been volunteering for the APS-FH shelter since 2019. He is one of our valued dog walkers that comes in consistently every week. Being a dog walker, Dave volunteers his time to help shelter dogs get out of their usual environment – giving them quality time, exercise, and special one-on-one attention, which greatly enriches their lives while they wait to be adopted. He often pays special attention to the dogs that have been here longer than others. It's not uncommon to find Dave gravitating to the biggest dog in the shelter!
Dave is a kind soul that cares deeply about the dogs, and it shows. Thank you, Dave, for making a difference in the lives of shelter animals. Your dedication and hard work are deeply appreciated.