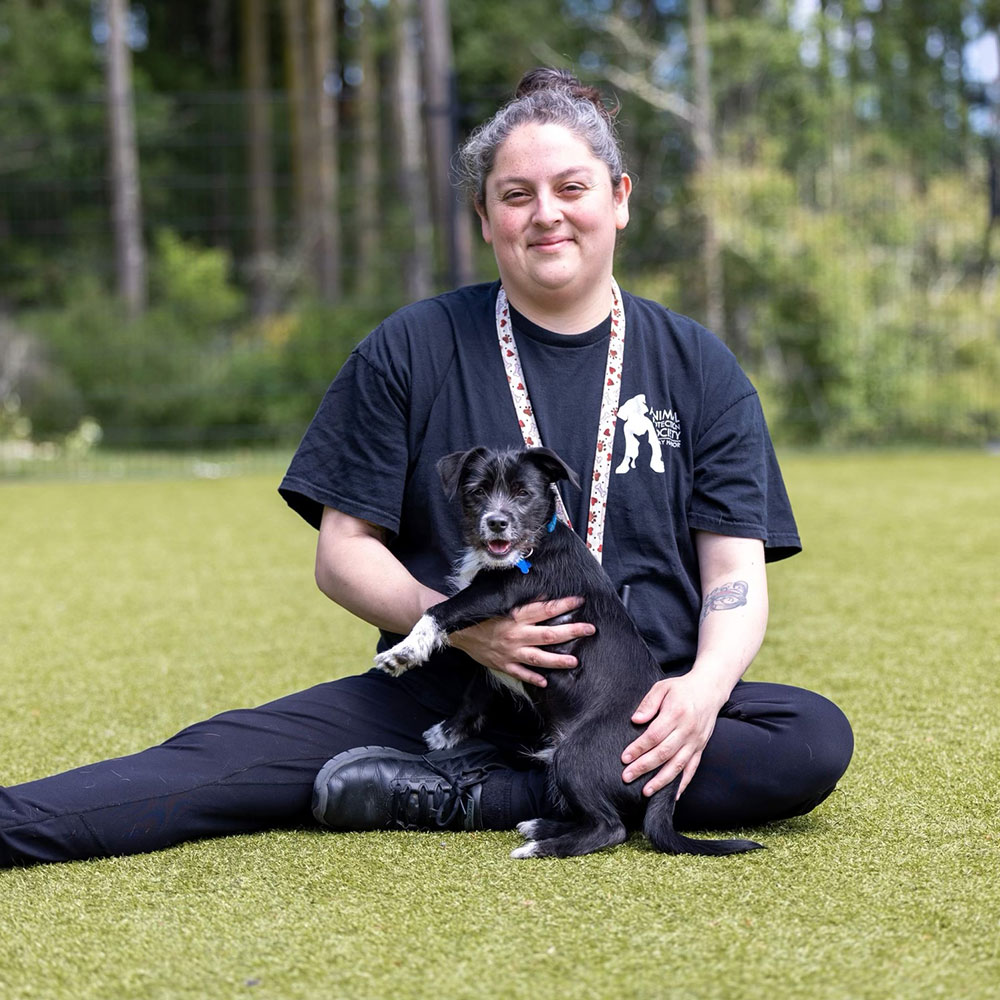 Meet Alex, a unique blend of Panamanian and Canadian heritage, with a spirit as vibrant as the island she calls home. As a devoted mother to Adrianna and Derek, and a loving wife to Corey, she cherishes the simple joys of life on their peaceful homestead. Surrounded by a delightful menagerie of dogs, cats, chickens and heritage turkeys.
Alex started working at her family's ice cream shop from an early age and has always preferred the company of animals. She has been an animal lover since birth but her journey in animal care began in 2011 when she embarked on a career as a pet sitter and worked at the local boarding kennel providing compassionate care for a variety of island pets. Alex's love for animals knows no bounds. She finds immense joy in working with these beautiful creatures while also providing invaluable support to their owners.
Unfortunately, life has its bittersweet moments, Alex suffered the losses of her father in 2011 and her soul dogs, King and Chief, to cancer in 2020 and 2021. Determined to honor their lives and memory, she embarked on a heartfelt mission to further her education. In 2023 she mustered the courage to enroll in a veterinary technician program, ready to make a difference in the lives of animals and their human companions. Alex is living her dream and making an unforgettable impact.