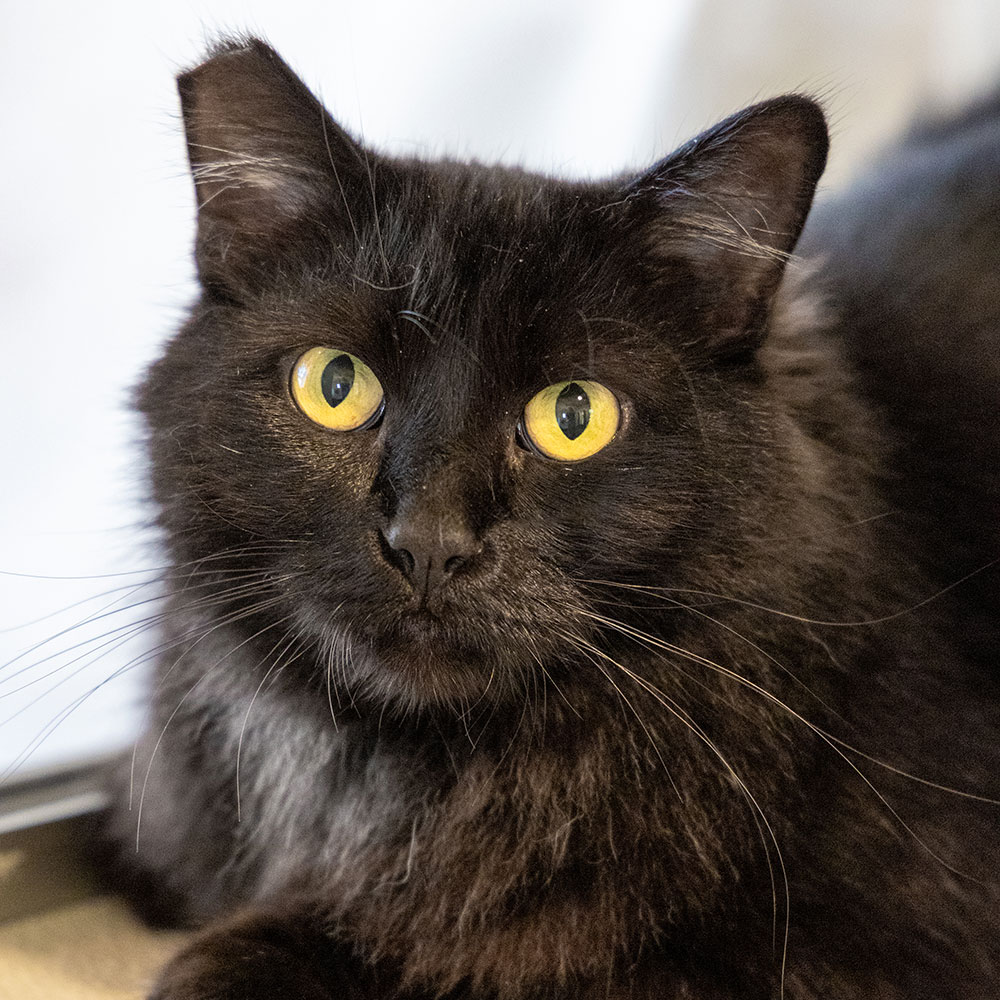 Age: ~3 years old
Sex: Female
Breed: Domestic Medium Hair
Origin: Eastern Washington
Weight: ~9lbs
Personality: Chatty, Friendly, Adventurous
Energy Level: Medium
Likes: Sunny Days, Conversations With Friends, Vinyl Records
Dislikes: Canceled Plans, Bigfoot, Pollution
Hi, I'm Vista! As you may be able to tell by my tipped ear, I was once an elusive outside cat who kept my distance from humans. However, over my years, and all my travels, I began to grow accustomed to, and now really enjoy, being around people. My change in attitude towards people, and my newfound desire to be a part of a family all my own, are the reasons I have found myself here at APS-FH. It's my hope that by telling my story, it'll help the right person(s) find me!
As my name suggests, I am a cat who LOVES a good view! In my travels I've been lucky enough to see so many beautiful things, but few compare to the absolute gorgeousness of the San Juan Islands. After coming here, I just knew this was the place for me! Now, I spend my days at APS-FH, soaking up all the SJI beauty I can get from my catio, while patiently waiting for someone to come in, fall in love with me, and take me home with them. I'm looking for someone who can love me for all sides of me – the brave adventurer, the lover-of-chin-scratches, the talkative beauty, and the loyal and loving sidekick.
If you're looking for someone to bring so much love, excitement, and companionship into your life, then look no further than me, Vista!